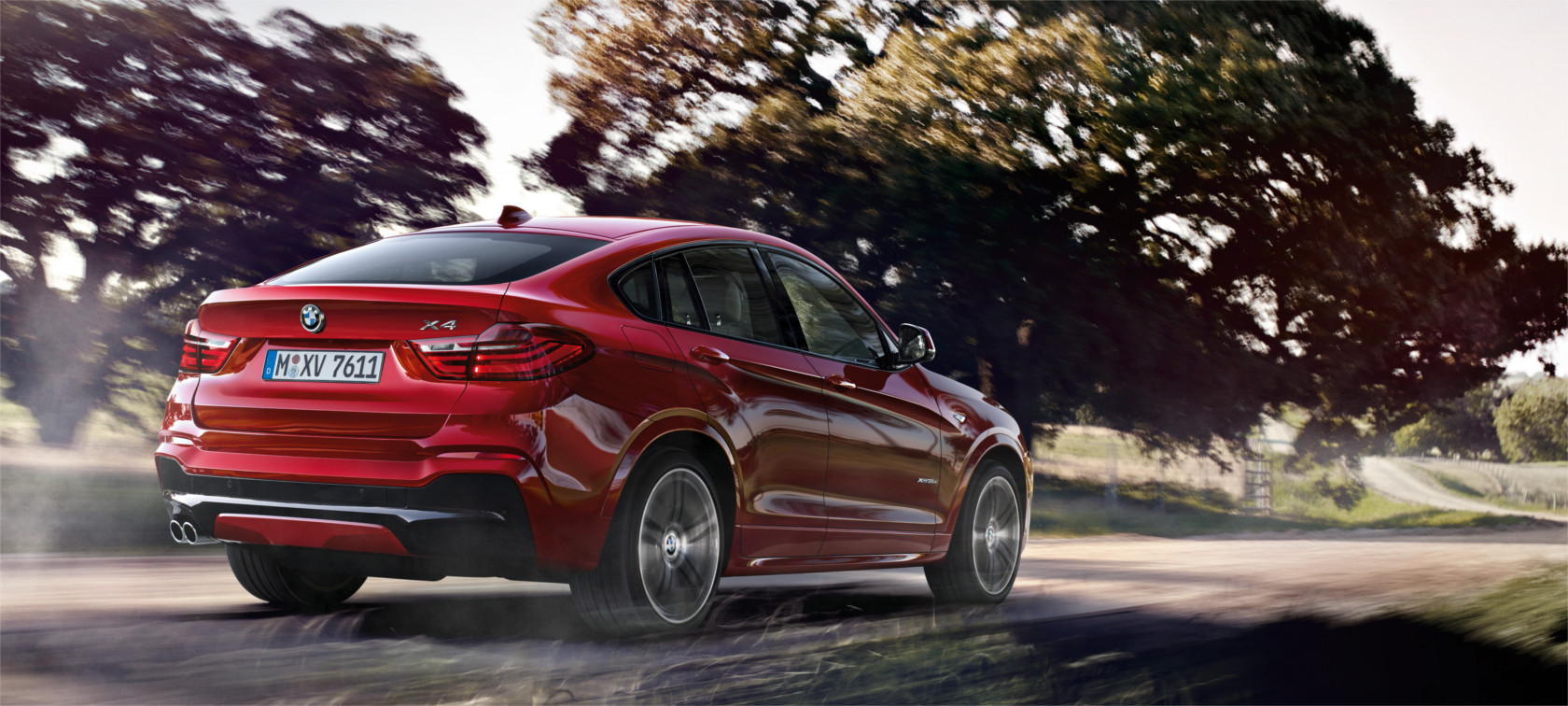 CAPTURES YOUR GAZE. RELEASES POWER.
CAPTURES YOUR GAZE. RELEASES POWER.
The driving dynamics of the BMW X4.
When you put your foot on the accelerator, the BMW X4 enters it's own world . The 8-speed Sport Automatic Transmission Steptronic brings the potential of the engines to life. The BMW X4 xDrive35d sprints from 0 to 100 km / h in just 5.2 seconds . The intelligent all-wheel drive brings the power with superior traction on the asphalt . Variable sport steering and Performance Control come standard with this incredible vehicle.

Read more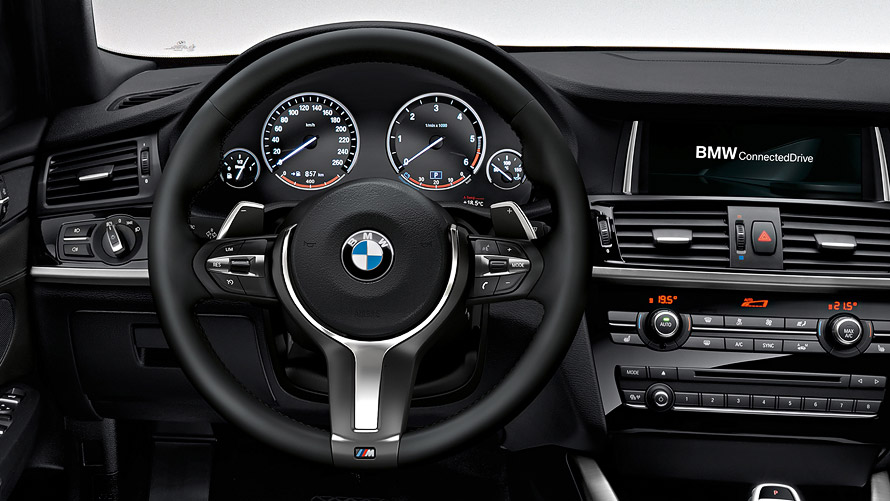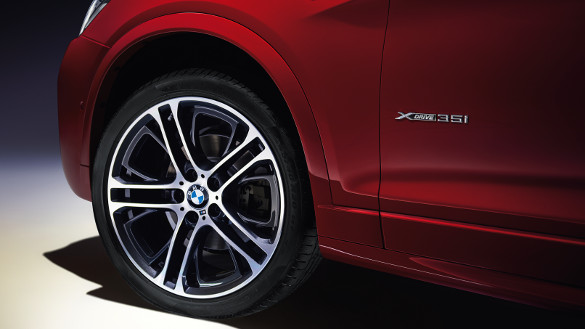 VARIABLE SPORT STEERING.
The variable sport steering with Servotronic enables a direct and agile driving style with less physical effort when steering. It reacts to the angle of the steering wheel independently from the current speed with various steering ratios.
This reduces the steering movement required when steering at particularly large angles. This significantly increases agility and improves handling in sharp turns, along narrow roads or when making sudden swerves while using a particularly sporty driving style. It also increases comfort when parking, turning and manoeuvring. For small steering angles, the system provides excellent directional stability and a very high degree of steering precision.

DRIVING DYNAMICS.
With its specially constructed chassis, high-performance engines and an array of top-quality standard equipment, the BMW X4 offers impressive agility.

Read more