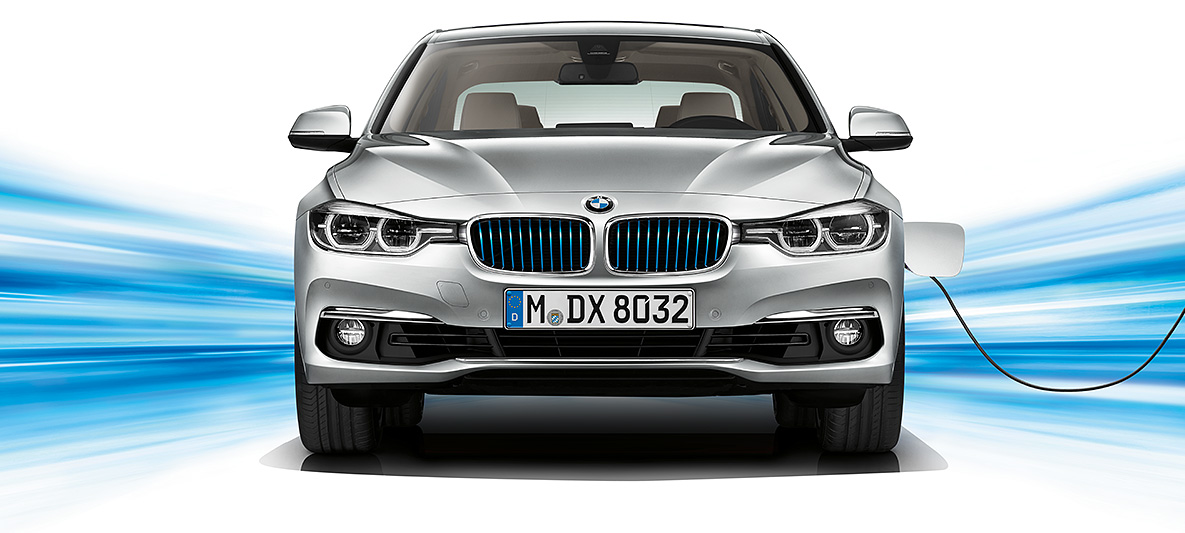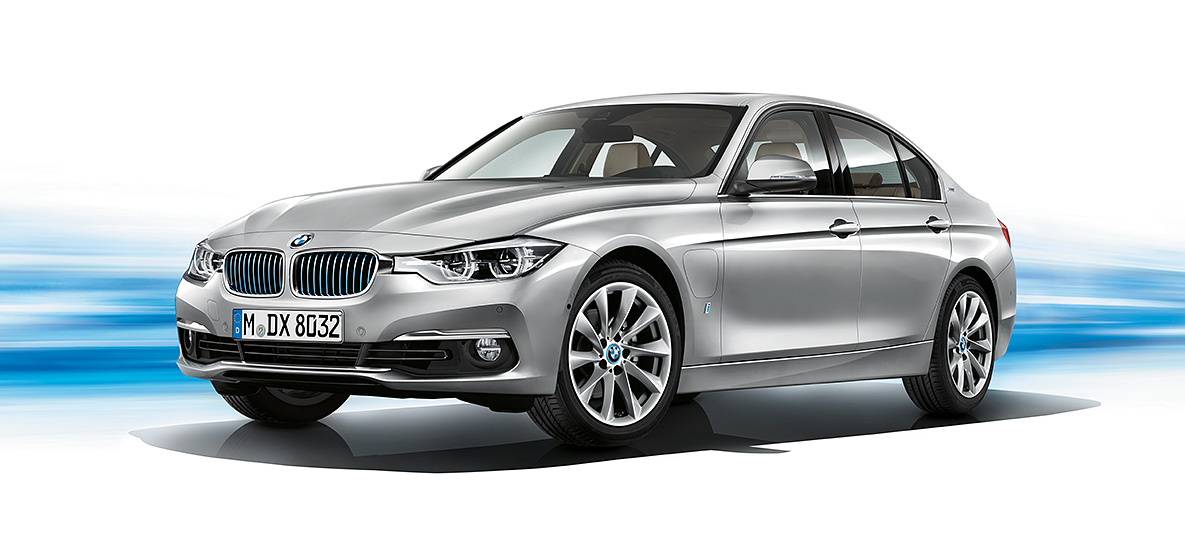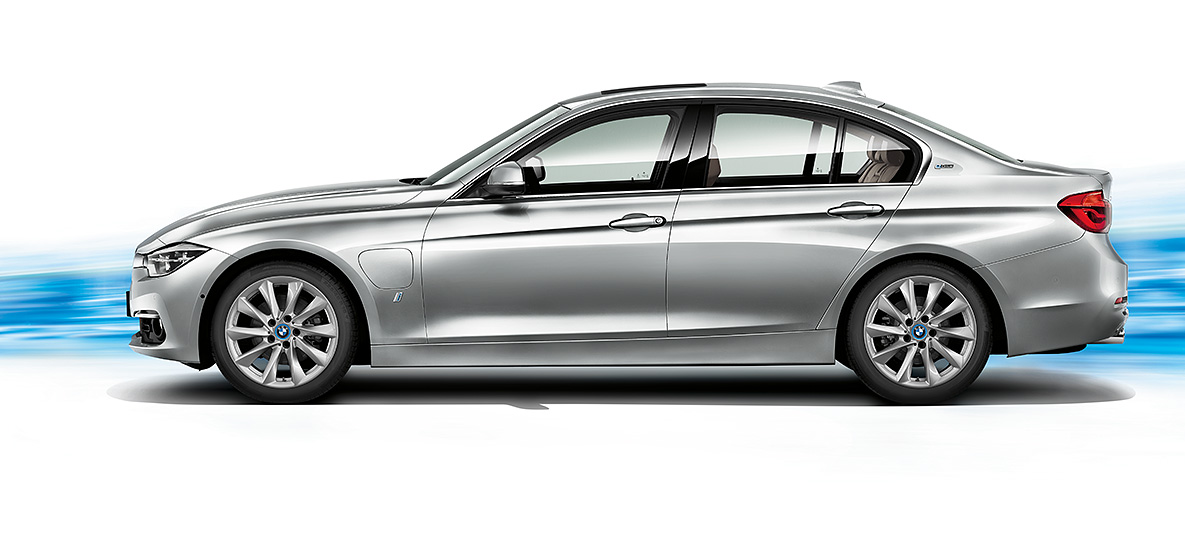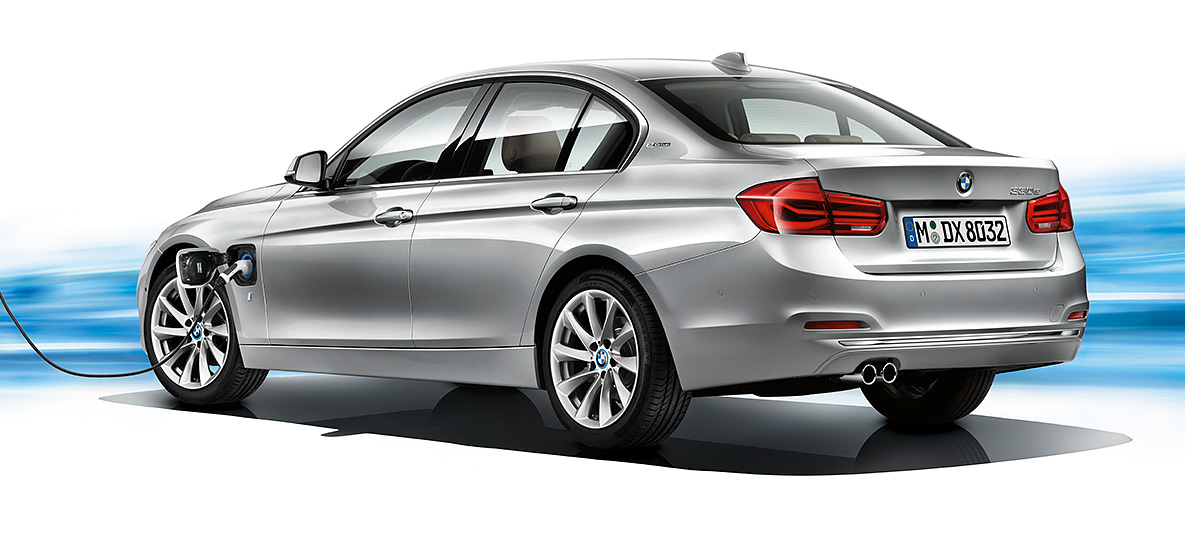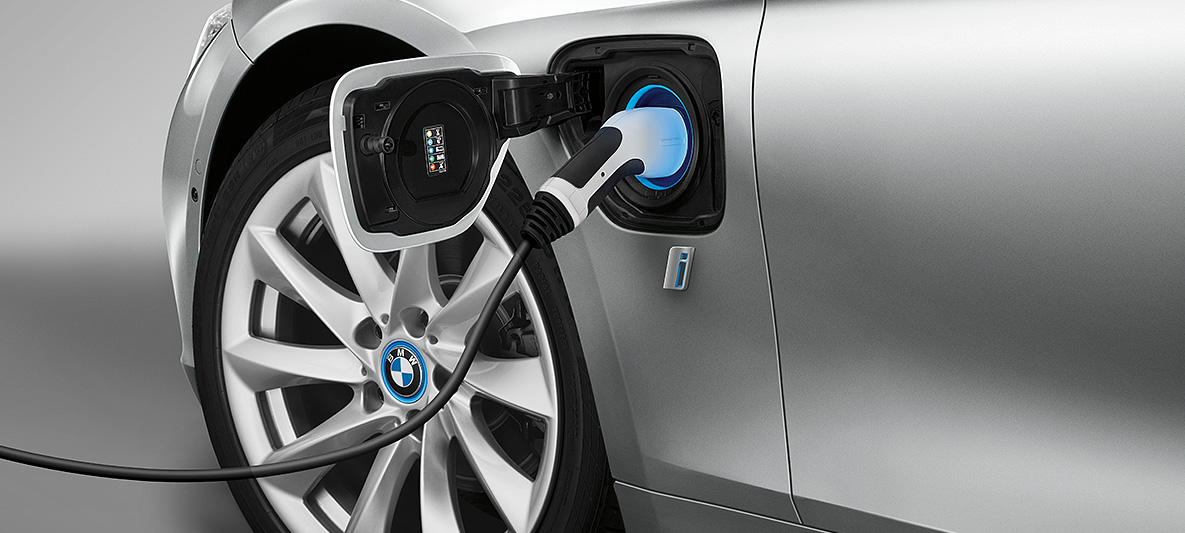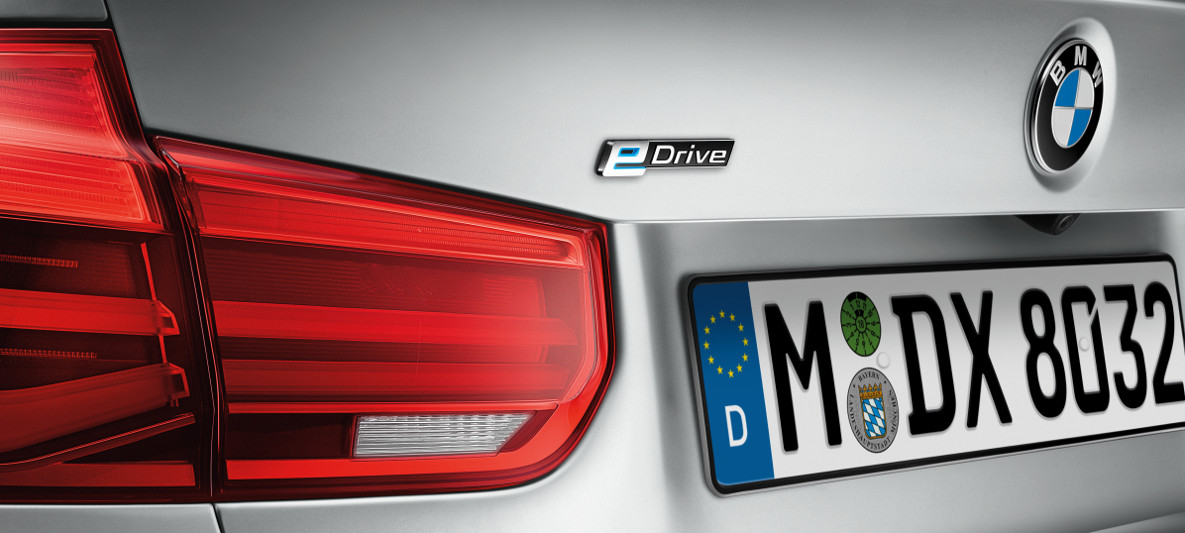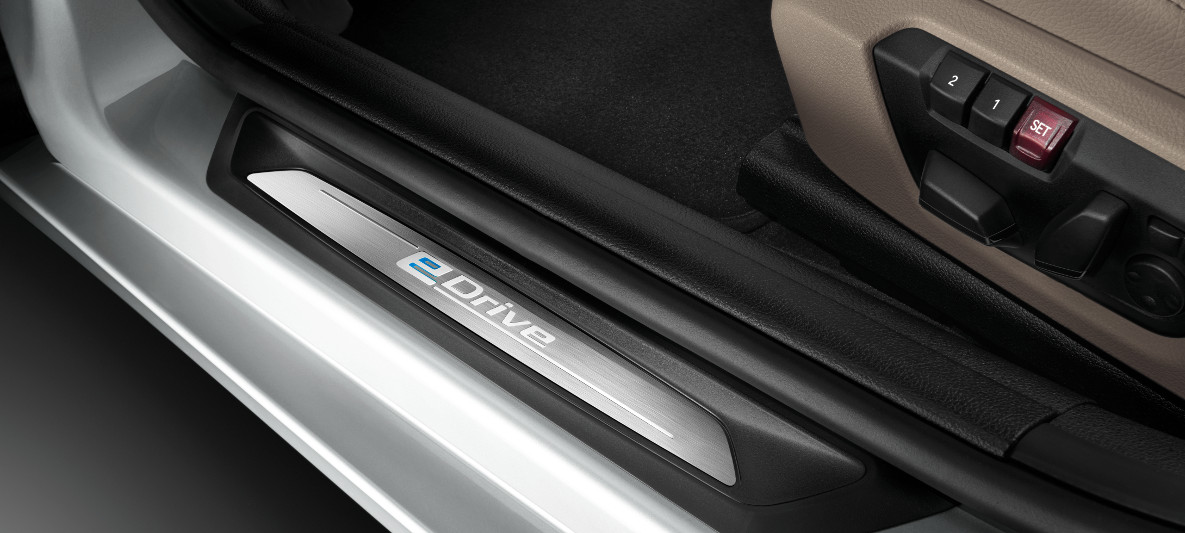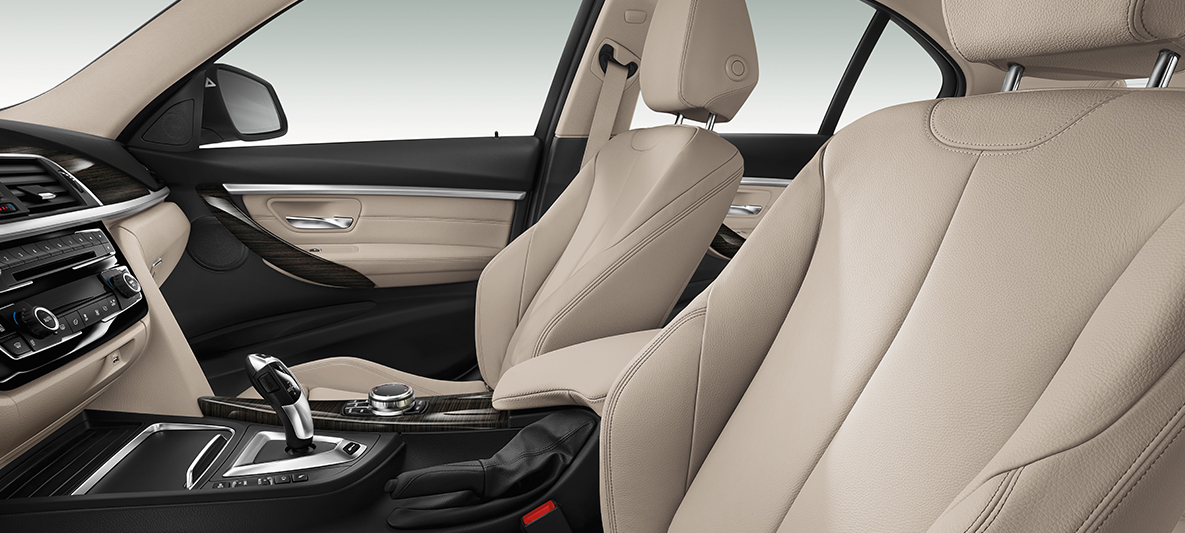 VEHICLE CONCEPT.
Discover a BMW 3 Series with the fuel consumption of a small car. Thanks to BMW eDrive technology from BMW EfficientDynamics, a range of up to 35 kilometres is possible in the purely electric mode – with zero local emissions and zero fuel consumption. The high-voltage battery is stored underneath the luggage compartment – which, with a volume of approx. 370 litres, is ideal for day-to-day requirements, with no adverse effect on comfort, functionality or the sense of roominess. In addition, the plug-in hybrid offers optimum traction and agility thanks to the sportily attuned suspension. It guarantees outstanding dynamics in all driving modes. As a result, the BMW 330e Sedan exceeds all expectations with regards to driving dynamics. It is a forward-looking vehicle concept that is truly without equal.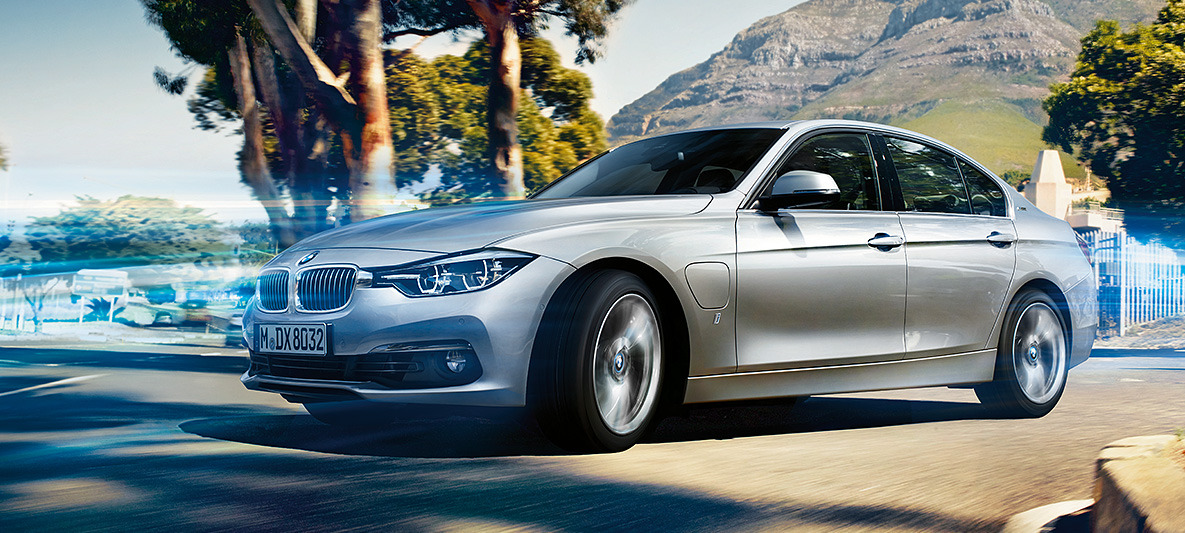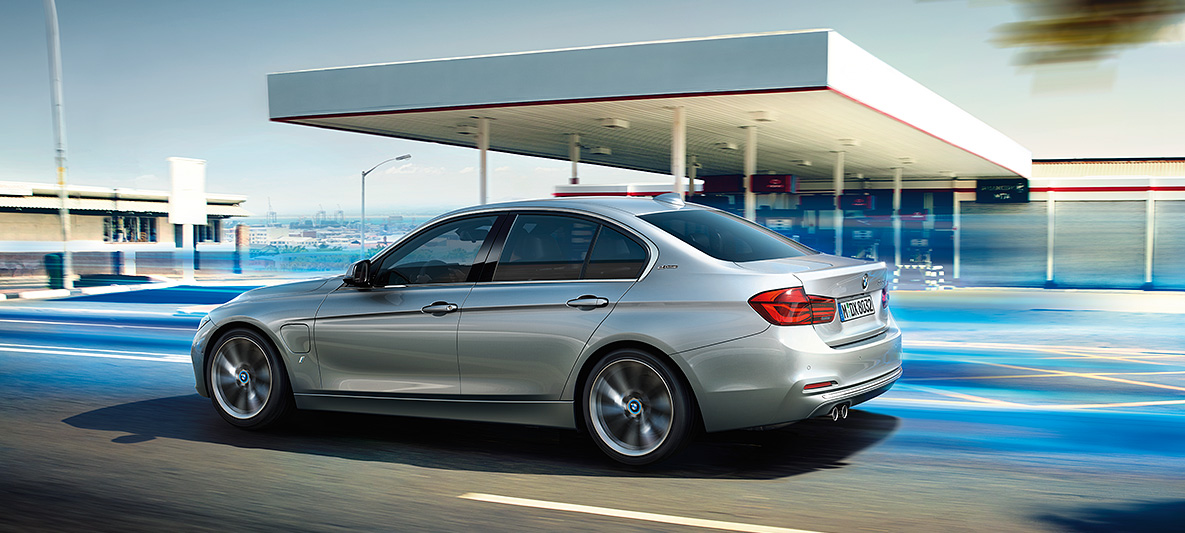 INDIVIDUAL DRIVING CHARACTERISTICS.
As a plug-in hybrid, the BMW 330e Sedan has various different drive modes that allow the driver to significantly influence the actual energy consumption. This depends on both the driving mode selected and the driver's personal behaviour. When the battery is fully charged, you can drive for upto 35 kilometres without using a single drop of fuel. In the AUTO eDrive mode, the optimal combination of electric motor and combustion engine enables the focus to be placed on top quality efficiency.

Urban driving

Day-to-day driving

Long-distance driving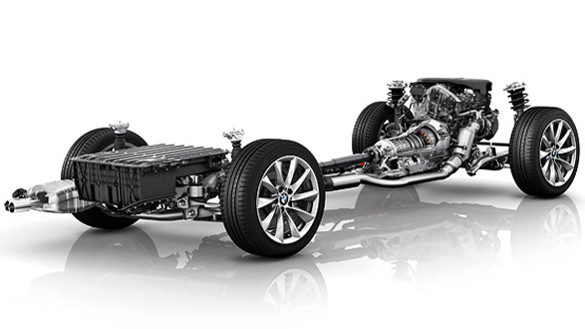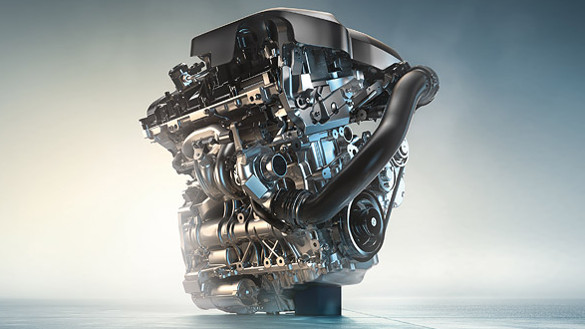 DRIVE TRAIN.
A high-output BMW TwinPower Turbo 4-cylinder petrol engine and a high-efficiency eDrive electric motor are the driving forces of the BMW 330e Sedan. The combination of these EfficientDynamics technologies produced an innovative vehicle offering not only low fuel consumption, but also awesome driving dynamics and stability in all driving conditions.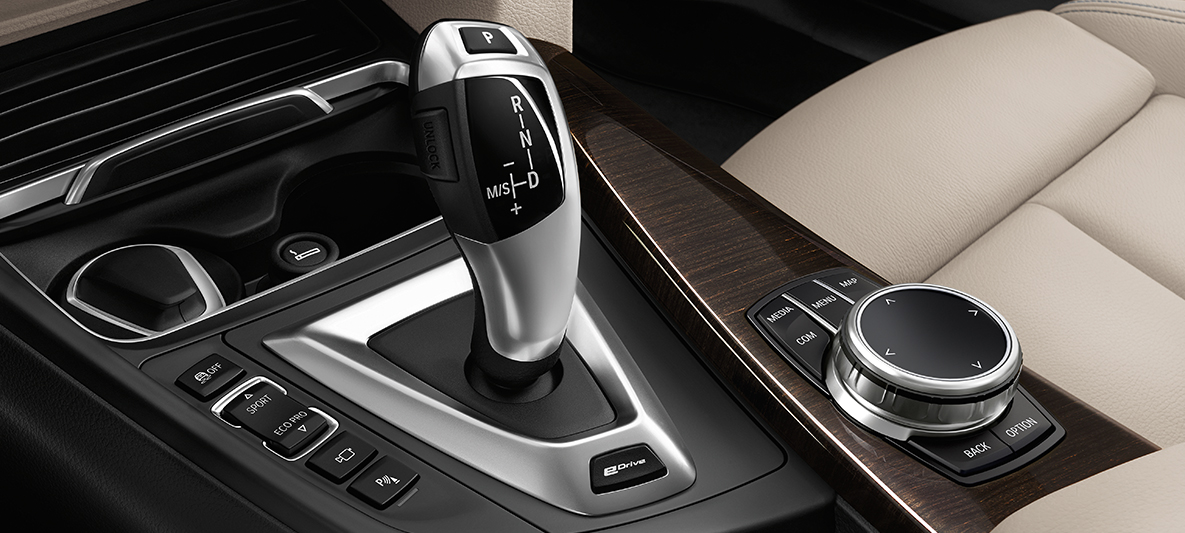 INTELLIGENT ENERGY MANAGEMENT.
Whether for the daily drive to work or for weekend excursions - The BMW 330e Sedan is ideal. Short trips of up to 35 kilometres can be completed in the purely electric mode, which means zero emissions and fuel-free driving. For longer distances or more demanding routes, the intelligent energy management ensures the most efficient combination of electric motor and combustion engine.
The eDrive button allows the driver to choose between three different electric drive modes: the standard AUTO eDRIVE mode, the purely electric MAX eDRIVE mode and the SAVE BATTERY mode, in which the charging status of the high-voltage battery is maintained at a constant level.

AUTO eDRIVE mode

MAX eDRIVE mode

SAVE BATTERY mode

Predictive selection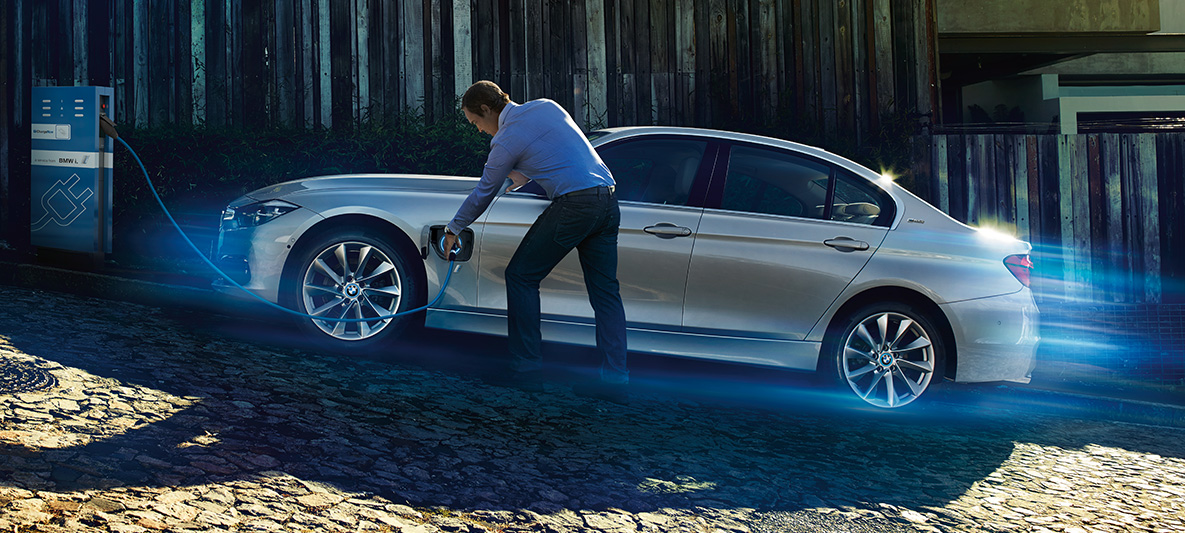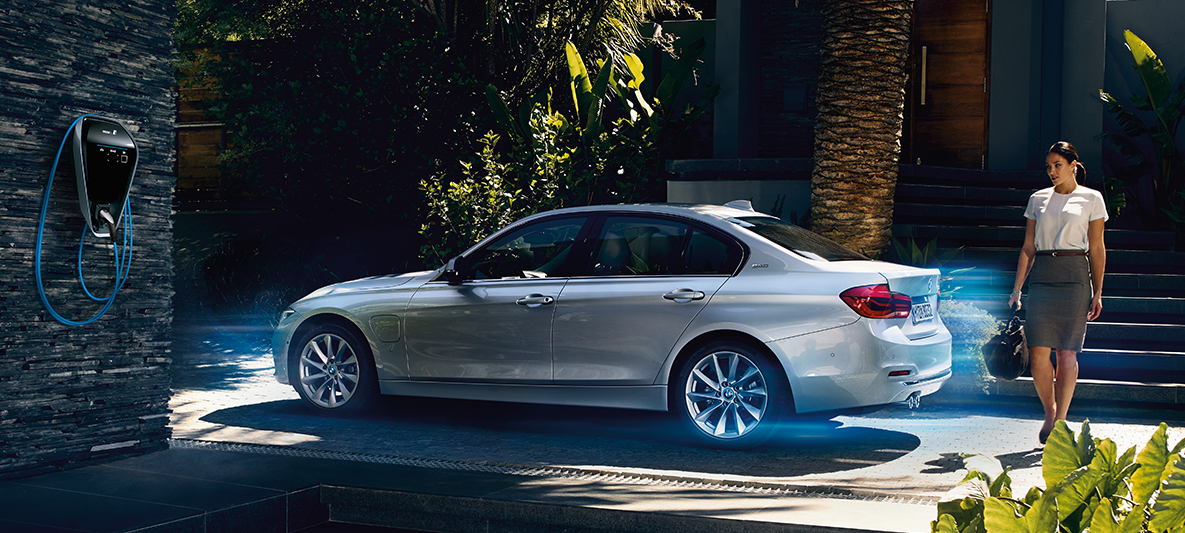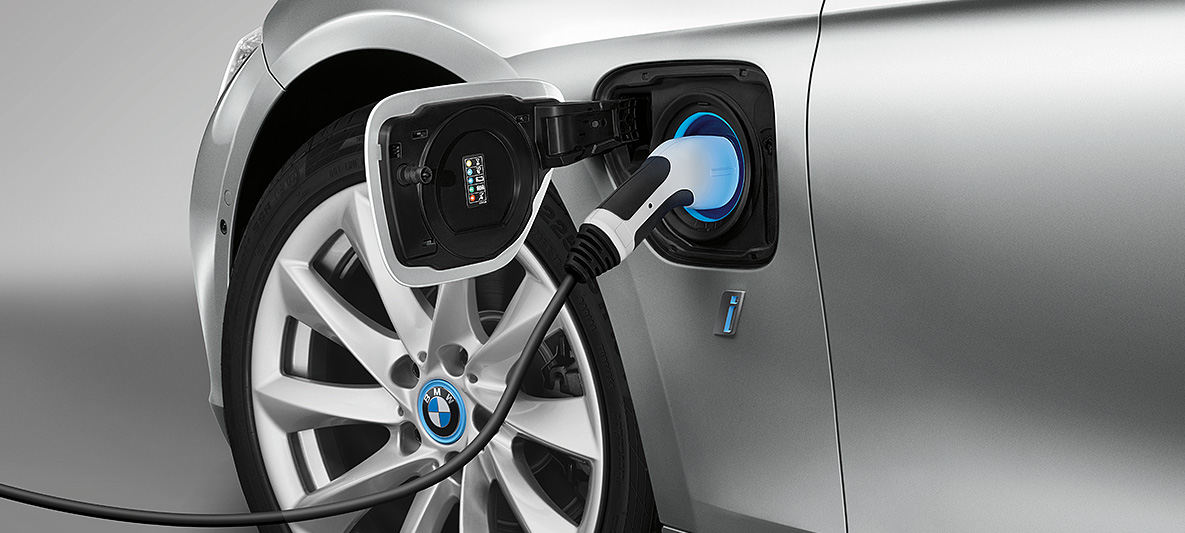 All-round service for e-mobility.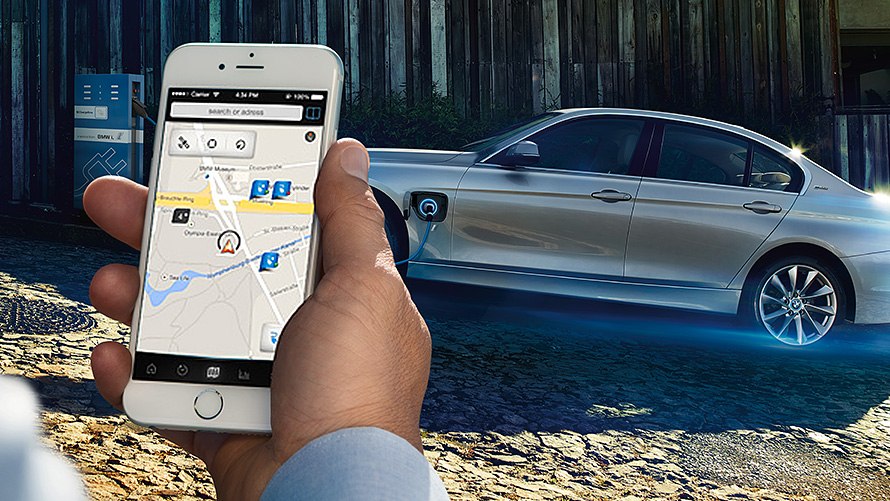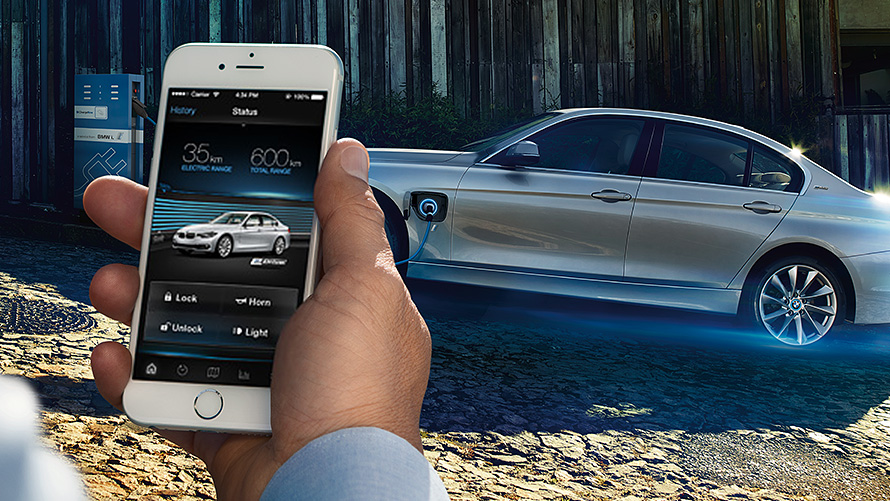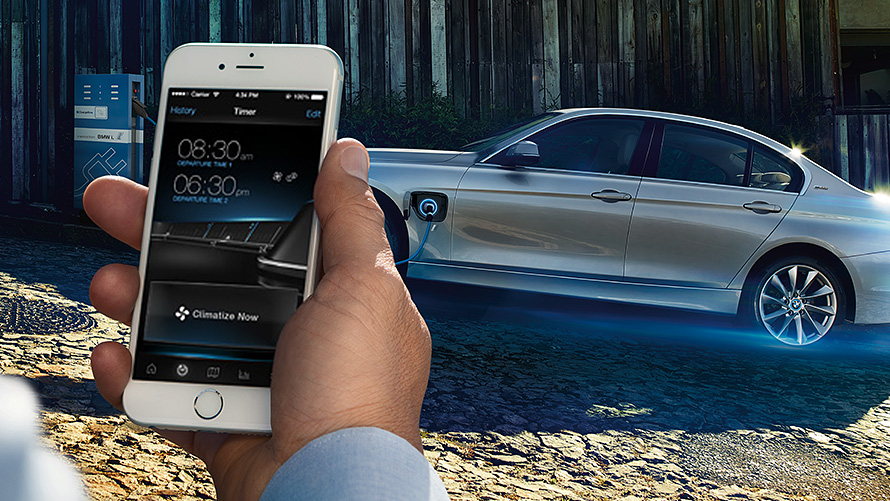 CONNECTIVITY.
You're always connected up to your BMW. Not only are BMW Remote Services such as remote locking available via smartphone (iOS or Android), but also hybrid-specific functions. This ensures that you always have an overview of the consumption and efficiency values of your BMW 330e Sedan. There are BMW Services for every situation, which can be used inside the vehicle – and outside.

BMW ConnectedDrive App

Pre-Conditioning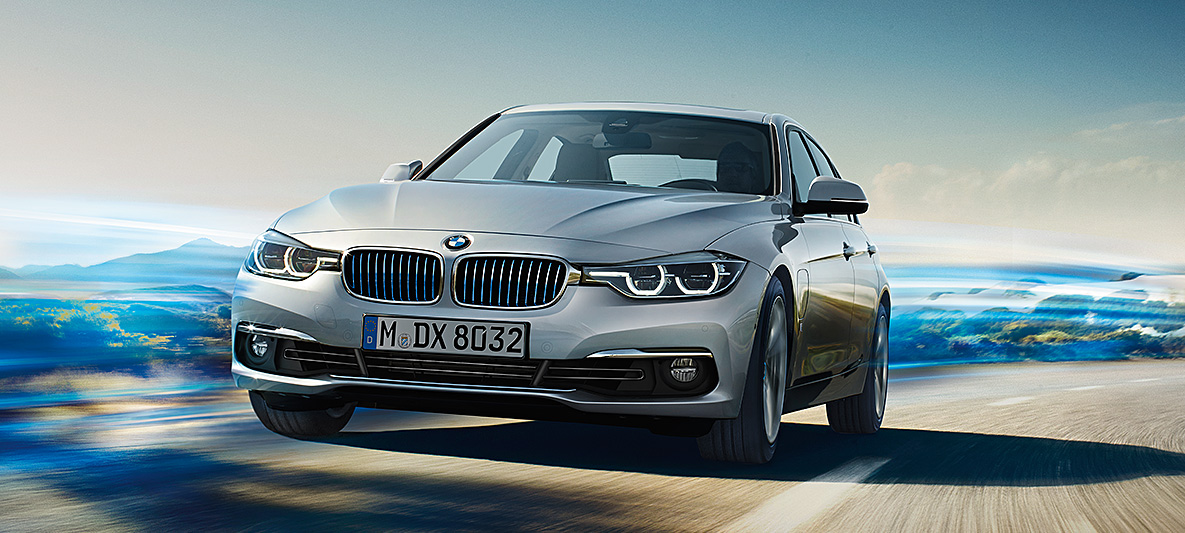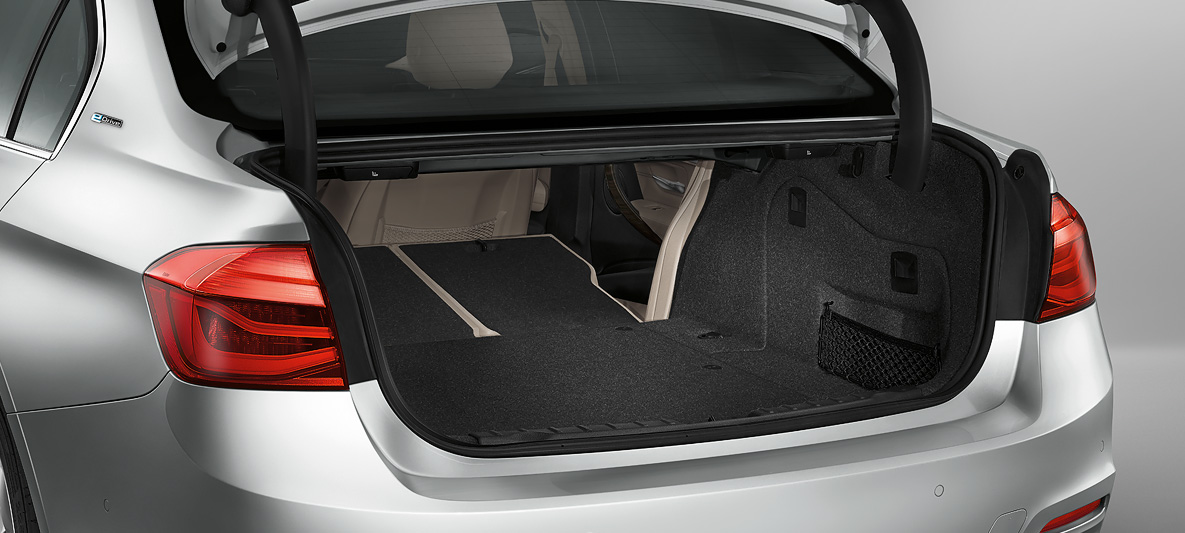 COMFORT.
It goes almost without saying that an innovative vehicle like the BMW 330e Sedan offers the utmost comfort. The high-voltage battery is stored in such a compact manner that the approx. 370-litre luggage compartment provides ample space for everyday requirements. The standard-feature suspension ensures full driving dynamics, stability at all times and a pleasant driving feeling – even on long journeys or when the vehicle is carrying a heavy load.