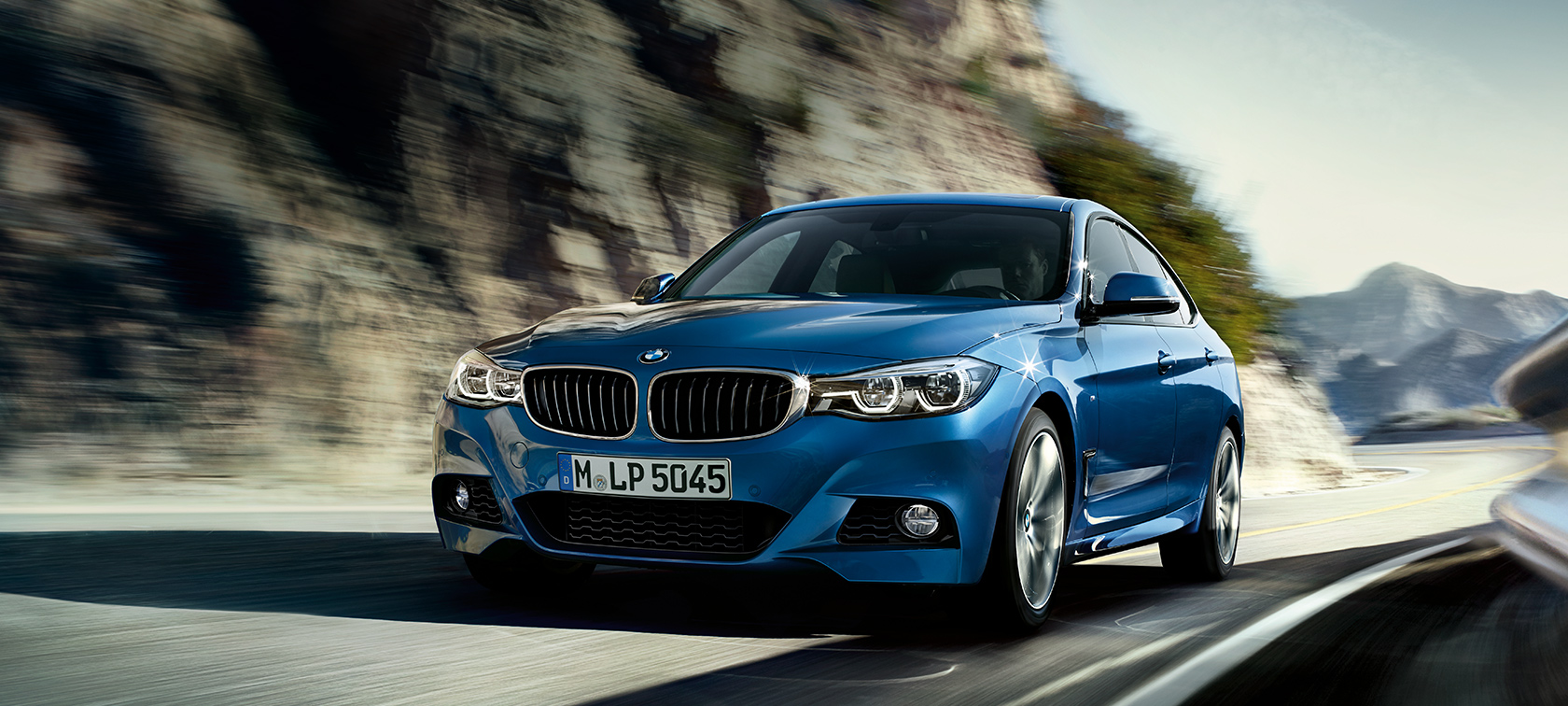 DYNAMICS IN TOP FORM.
A chassis that brings pure power to the road. And BMW TwinPower Turbo engines for maximum energy. Experience the impressive dynamics of the BMW 3 Series Gran Turismo – experience boundless driving pleasure.
Read more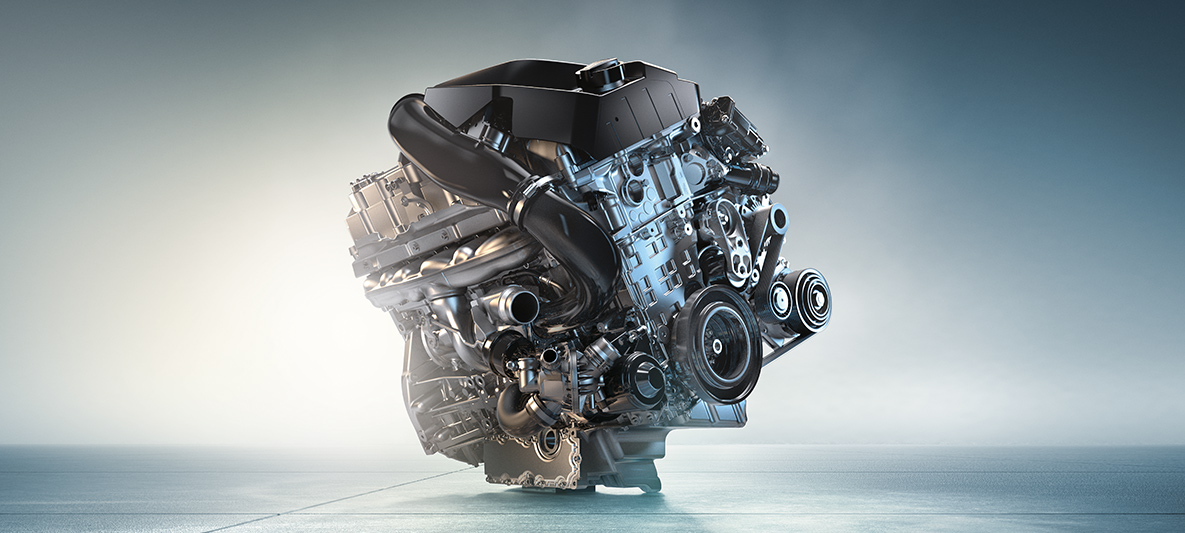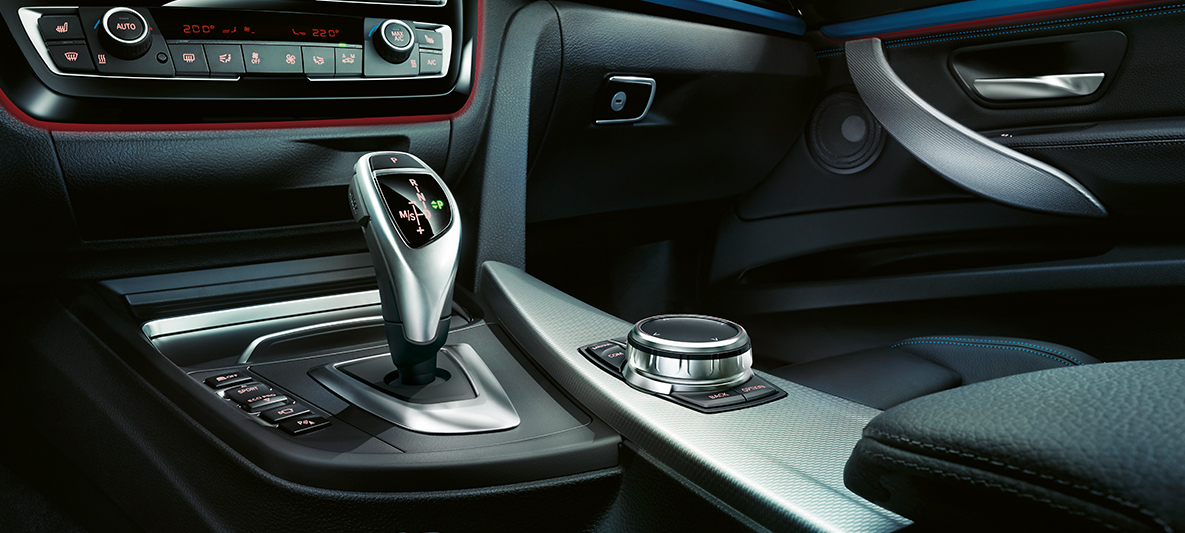 DYNAMIC EFFICIENCY.
The BMW 3 Series Gran Turismo sets standards in terms of dynamics and ride comfort. Interacting with the strength of BMW TwinPower Turbo engines, the eight-speed Steptronic transmission enables optimum power build-up at all speeds. The Adaptive M suspension introduces an even greater experience of driving dynamics.
BMW TwinPower Turbo engines

Thanks to BMW TwinPower Turbo technology, the innovative new generation of BMW petrol and diesel engines from the BMW EfficientDynamics engine range can deliver an agile performance and excellent responsiveness even at low engine speeds, all while being exceptionally fuel efficient and low in emissions. Increased efficiency and optimal dynamics guarantee noticeably more intense driving pleasure.

These petrol engines feature innovative turbocharger technology, Valvetronic fully variable valve control including Double-VANOS, and High-Precision Injection. A series of highly sophisticated elements which together provide tremendous power delivery and high efficiency in one. Turbochargers with variable turbine geometry and the newest generation of common rail direct injection are also combined
in the diesel engines. This level of optimised combustion further contributes to reduced fuel consumption and emissions.

8-speed Steptronic transmission

The 8-speed Steptronic transmission sets new standards for comfort and dynamic performance and is a key element of BMW EfficientDynamics. The unusually fine increments between gears facilitate optimum power delivery at all speeds. This reduces fuel consumption significantly, while allowing the driver to enjoy increased sportiness and dynamism. The engine speed is reduced, particularly at high
speeds, which in turn reduces both fuel consumption and engine noise.

The electronically controlled torque converter clutch also helps – even if the car is changed to the manual mode. The fast engine speed transitions and precise transmission tuning guarantee incredibly smooth gearshifts.

In SPORT mode the drive is more athletic and responsive, and COMFORT mode activates a comfort-oriented shift programme with lower engine speeds. Even integrated functions – such as the predictive drivetrain, the constant
monitoring of the vehicle's movements and the traffic situation – considerably affect the way the transmission shifts gears. Regardless of the current driving mode, the system always selects the most suitable gear.

Adaptive M suspension

The Adaptive M suspension is set ten millimetres lower to further increase the vehicle's dynamic potential. The driver can adjust the driving characteristics via Driving Experience Control to enable whichever driving style is most appealing at the time – from comfortable to extremely athletic. Whichever setting is chosen, the Adaptive M suspension's electrically controlled dampers calibrate to suit the road conditions within fractions of a second. The system also uses numerous sensors that measure wheel vibrations, as well as vehicle speed, in order to achieve optimal damping and vehicle safety.

The COMFORT mode ensures exceptionally comfortable driving by making uneven road surfaces almost completely imperceptible. The SPORT mode offers a fantastically sporty suspension with noticeably tighter damper settings. Outstanding driving dynamics with a more spontaneous response from the steering and drive train are all a feature of the SPORT+ mode. This also activates the DTC (Dynamic Traction Control) function which allows more slip on the drive wheels in difficult driving conditions for a phenomenally sporty drive.

This doesn't completely disable the DSC (Dynamic Stability Control) function; instead it intervenes much later to ensure the vehicle ultimately - and within the limits of physical possibility - remains stable.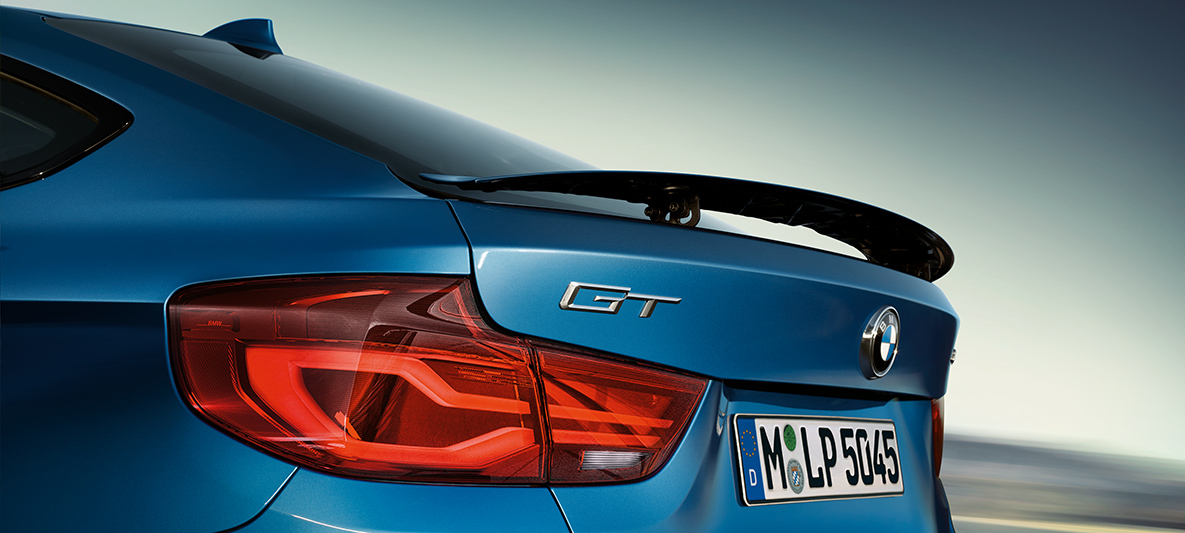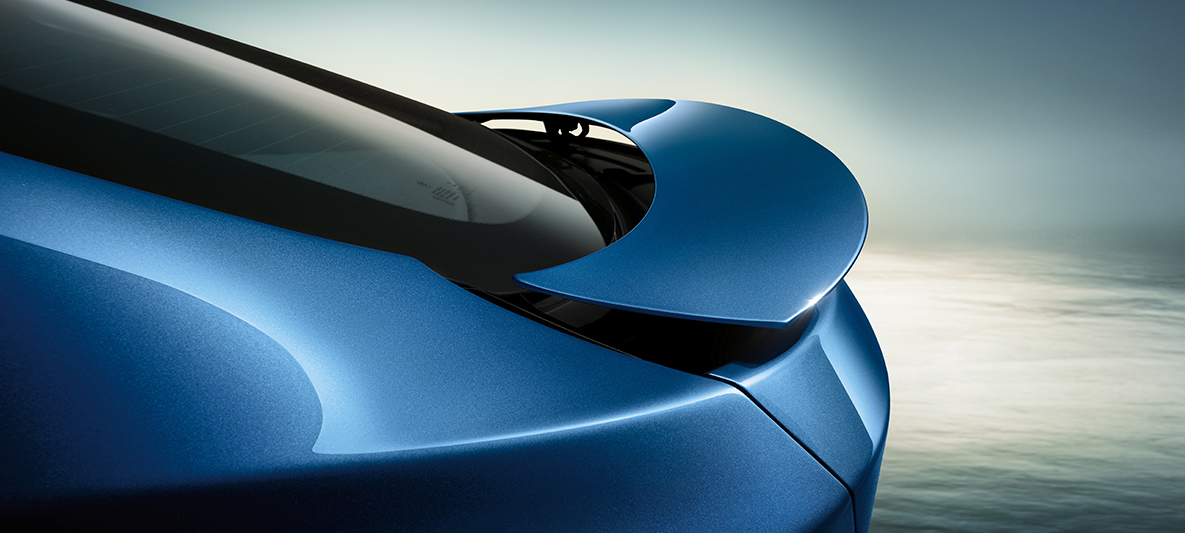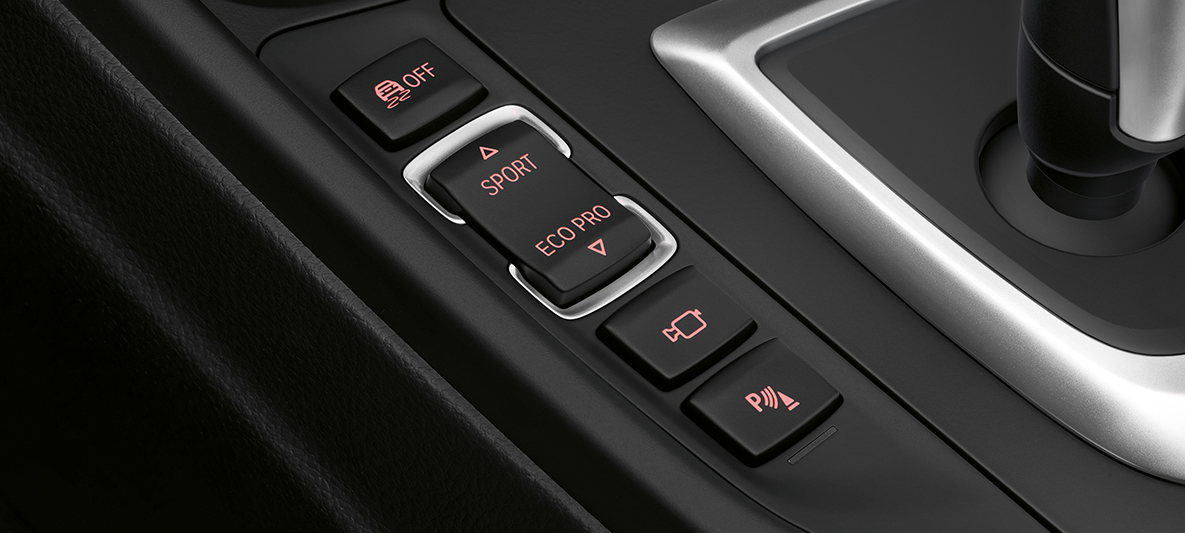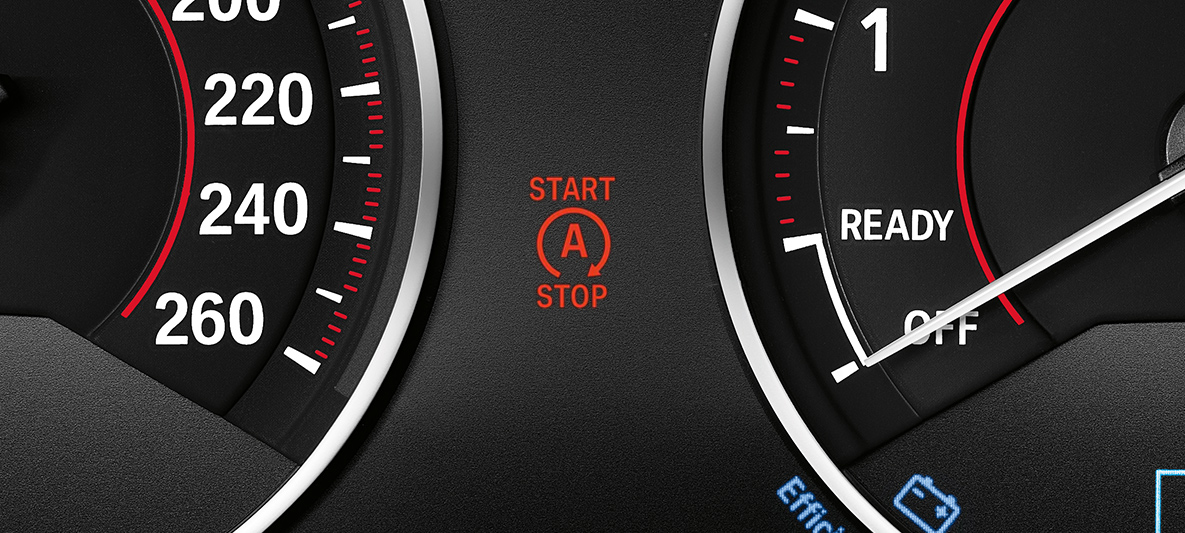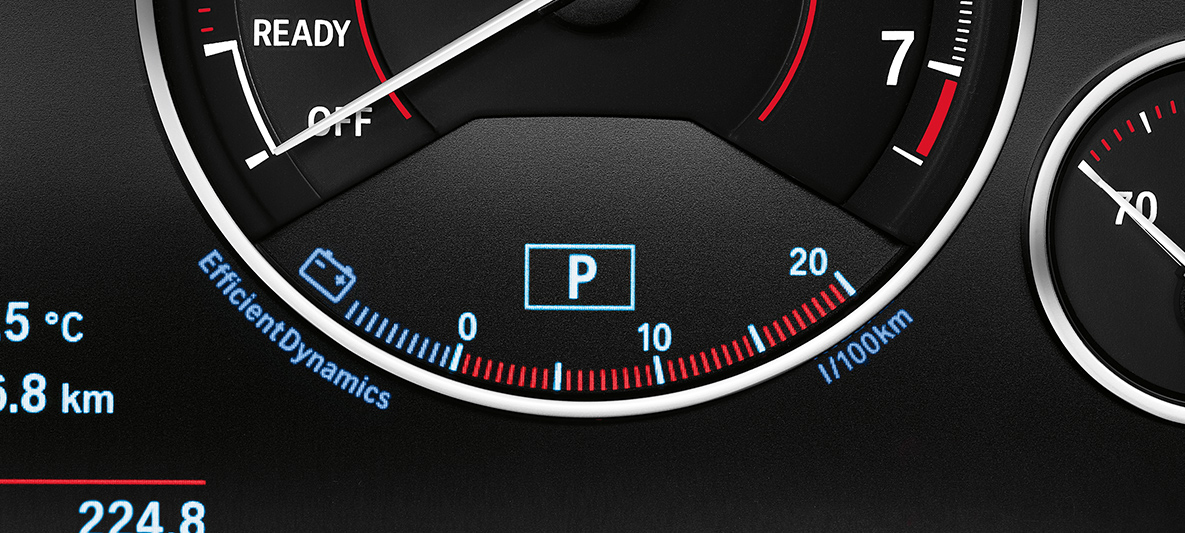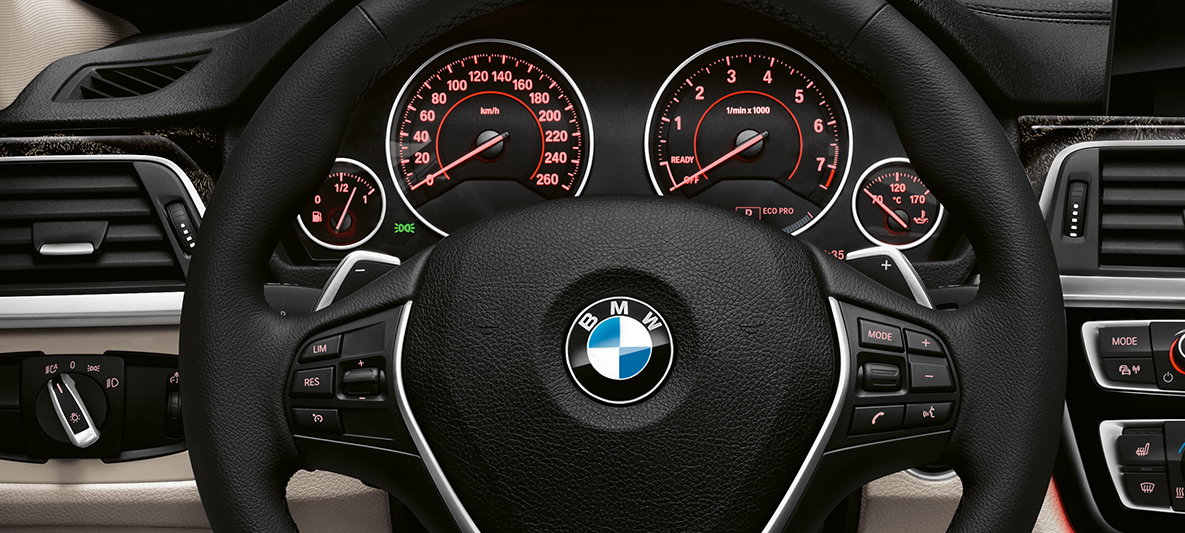 INTELLIGENT ENERGY MANAGEMENT.
Standard BMW EfficientDynamics technologies – such as Automatic Start/Stop function, ECO PRO mode, Brake Energy Regeneration and electro-mechanical power steering – form an intelligent energy management system that reduces fuel consumption, thereby contributing to sustainable mobility. A high level of driving dynamics and driving pleasure are preserved without compromise.
Automatic Start/Stop function

The Automatic Start/Stop function switches off the engine when the vehicle comes to a temporary standstill (e.g. at traffic lights or in a traffic jam) to further reduce
overall fuel consumption. When the driver presses down on the clutch (manual transmission) or takes their foot off the brake (Steptronic transmission), the engine automatically starts up again in a fraction of a second.

Brake Energy Regeneration

Every braking process generates kinetic energy; and until recently this energy went unused. Brake Energy Regeneration takes advantage of this potential. It harnesses the coasting energy that is generated whenever the driver brakes or takes his or her foot off the accelerator and turns it into electricity. This electricity is then used to charge the car battery. This intelligent energy management system means that the alternator no longer needs to generate energy constantly, which in turn reduces the strain on the motor resulting in reduced fuel consumption and increased propulsion power.

Electric Power Steering

Electric power steering optimally adjusts the steering support to the current speed. This results in direct, precise steering behaviour at high speeds and effortless manoeuvrability when parking. The steering only consumes energy when it is really necessary. This saves fuel and reduces emissions.

Instead of a hydraulic pump, it relies on an electric motor. In conventional systems, this pump must be constantly powered by the engine, but this electric support only runs when the steering wheel is being moved. When driving straight ahead or maintaining the same steering angle (e.g. on long bends), the electric motor is not active and does not consume any energy. By flexibly adjusting the steering support to match the current driving situation and speed, steering comfort is improved.