EFFICIENCY AND DRIVING PLEASURE ARE OUR DRIVING FORCE.
EFFICIENCY AND DRIVING PLEASURE ARE OUR DRIVING FORCE.
BMW TwinPower Turbo Engines
Innovative petrol and diesel engines with BMW TwinPower Turbo technology form the centrepiece of every BMW. They combine the latest injection systems, fully variable performance control and innovative turbocharger technology.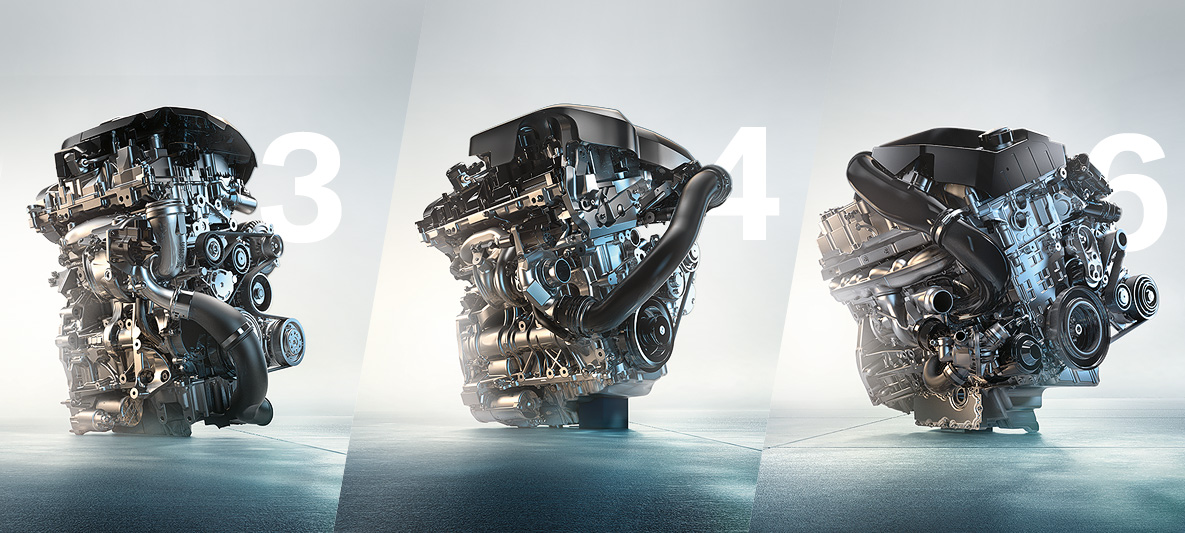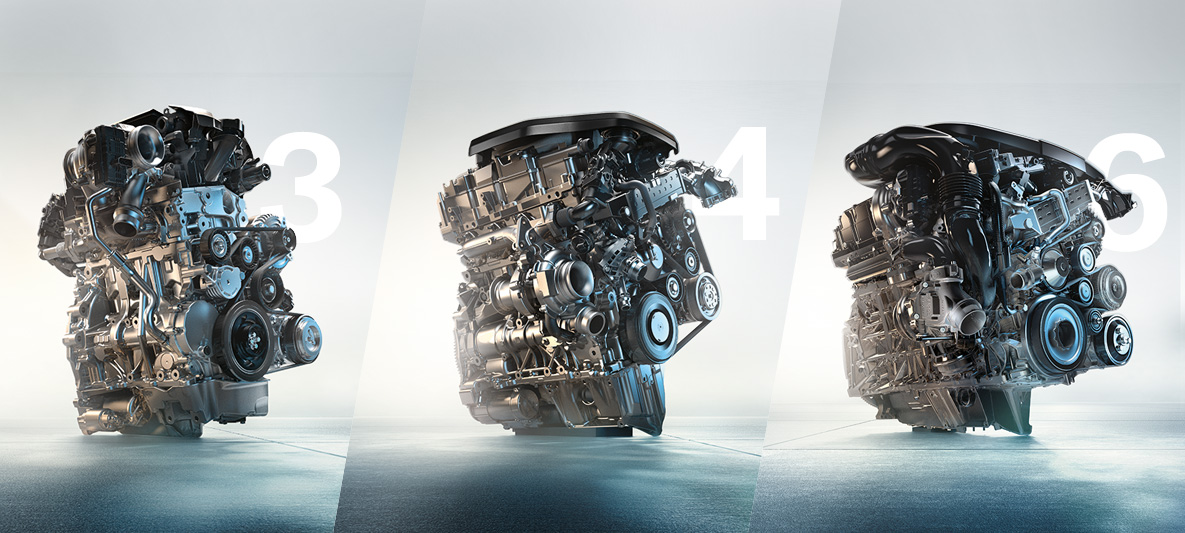 THE BMW EFFICIENT DYNAMICS ENGINE FAMILY.
Whether petrol with three, four or six cylinders – the engines of the BMW EfficientDynamics engine family permit a significantly more agile power delivery with a spontaneous response even in the low rev range and, at the same time, have excellent fuel economy and low emissions. The increased efficiency and optimum dynamics guarantee much more intensive driving pleasure.
BMW TwinPower Turbo petrol engines

The innovative 3-cylinder petrol engine with its exceptional smoothness, the 4-cylinder petrol engine and the BMW TwinPower Turbo inline 6-cylinder petrol engine, multiple winner of the "Engine of the Year Award" – all set new standards. In the latest generation, they prove to be more economical, lower on emissions and more powerful than their predecessors. In order to increase efficiency and dynamics, this innovative package, which is a milestone in the BMW EfficientDynamics strategy, combines the latest injection technology and Valvetronic fully variable valve control including double-VANOS with innovative turbocharger technology. The result is an especially efficient drive system that impressively illustrates the engine expertise of BMW.

INCREDIBLY POWERFUL. INCREDIBLY EFFICIENT.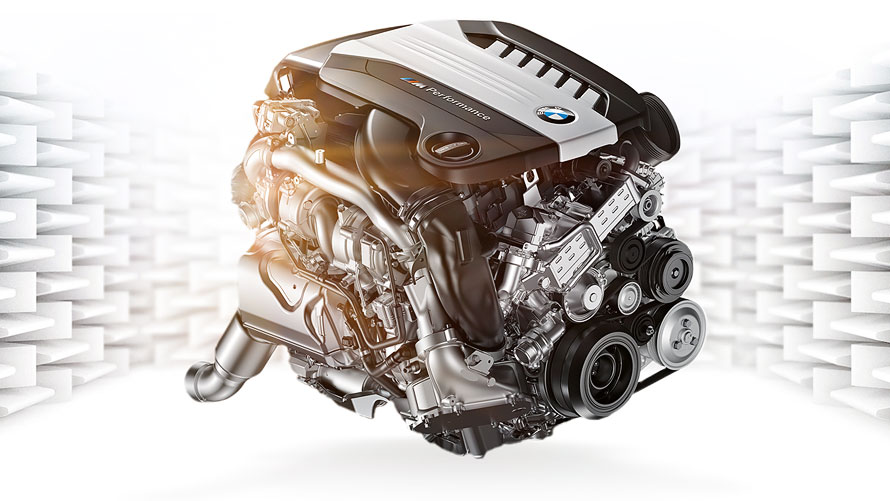 INCREDIBLY POWERFUL. INCREDIBLY EFFICIENT.
The M Performance TwinPower Turbo inline 6-cylinder diesel engine combines CommonRail direct injection and unique three-stage turbocharging with variable turbine geometry. An extremely spontaneous response, high torque even at low revs and a wide rev range characterise this unique engine.
BMW X5 M50d:
Fuel consumption (combined) in l/100 km: 6.6
CO2 emissions (combined) in g/km: 173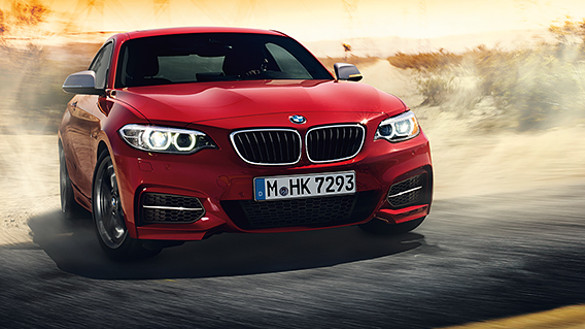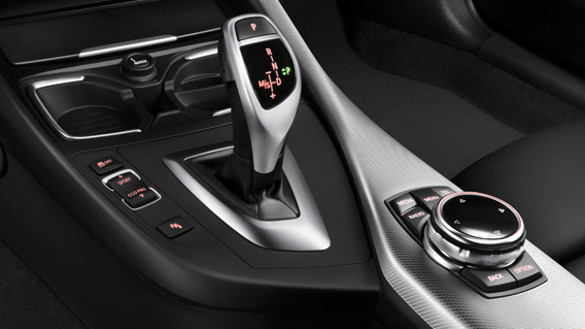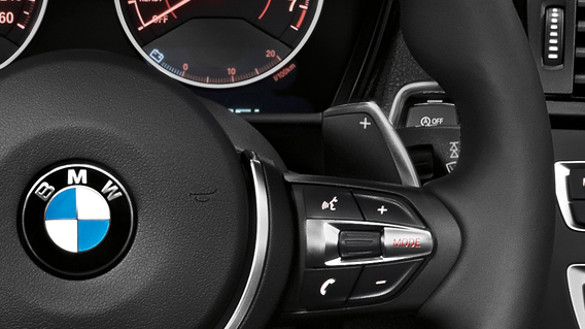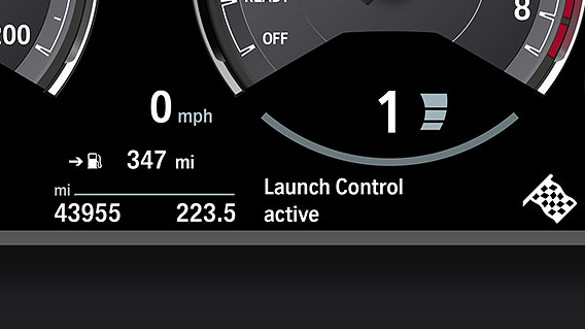 THE NEW 8-SPEED AUTOMATIC TRANSMISSION STEPTRONIC.
The 8-speed Sport Automatic Transmission Steptronic allows a significantly higher level of gear-changing and driving comfort thanks to the smaller gear ratios and minimised rev intervals. This combines maximum comfort with the sensation of impressive dynamics and reduced fuel consumption. With Launch Control, your BMW will impress from the word go, even when it's standing still. The keyword is maximum acceleration. One short press of the DSC button, slide the gear lever into 'S', set the brakes and activate the kick-down function with the accelerator – now release the brakes and find out what torque means.

From 0 to 100 in 4.8 seconds.
FUEL CONSUMPTION AND CO2 EMISSIONS.
BMW i8: Combined fuel consumption in l/100 km: 2.1
Combined CO2 emissions in g/km: 49
Combined electricity consumption in kWh/100 km: 11.9
Figures outside brackets refer to the basic model with transmission as per the basic equipment; figures in brackets to the model with optionally available transmission (see special equipment).

Read more