POWERFUL AND EXPRESSIVE.
The design of the BMW X5.
Strong characters are instantly recognisable. From the very first moment you set eyes on it, the BMW X5 grabs your attention – and keeps it. Once inside, you enjoy every single kilometre in the top-quality cockpit. The elevated seating position gives you an optimum view of the road ahead. Plus, full vantage of the high-quality materials in the interior.

Read more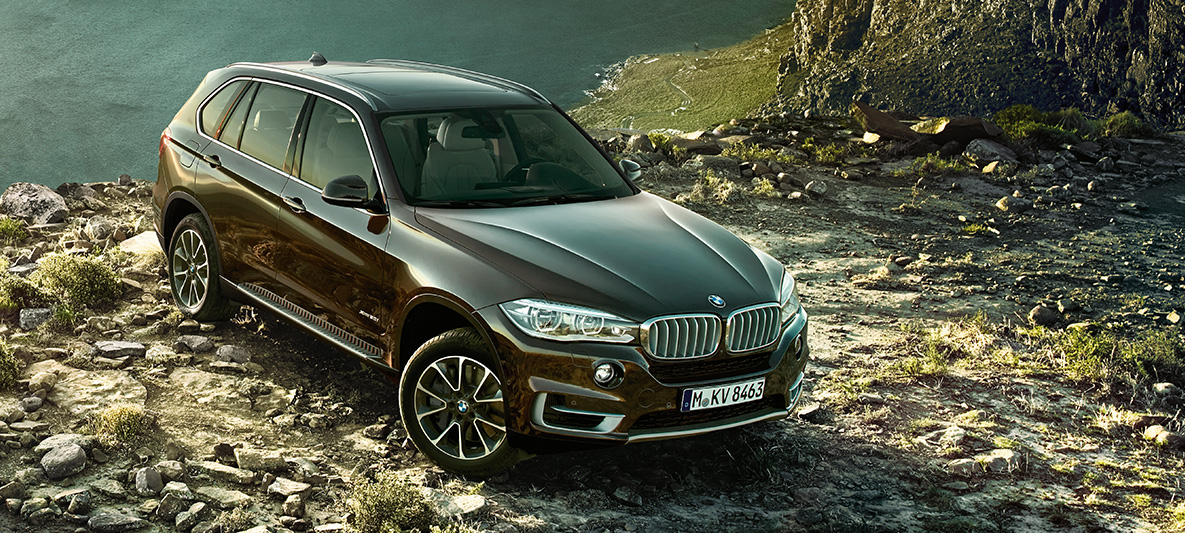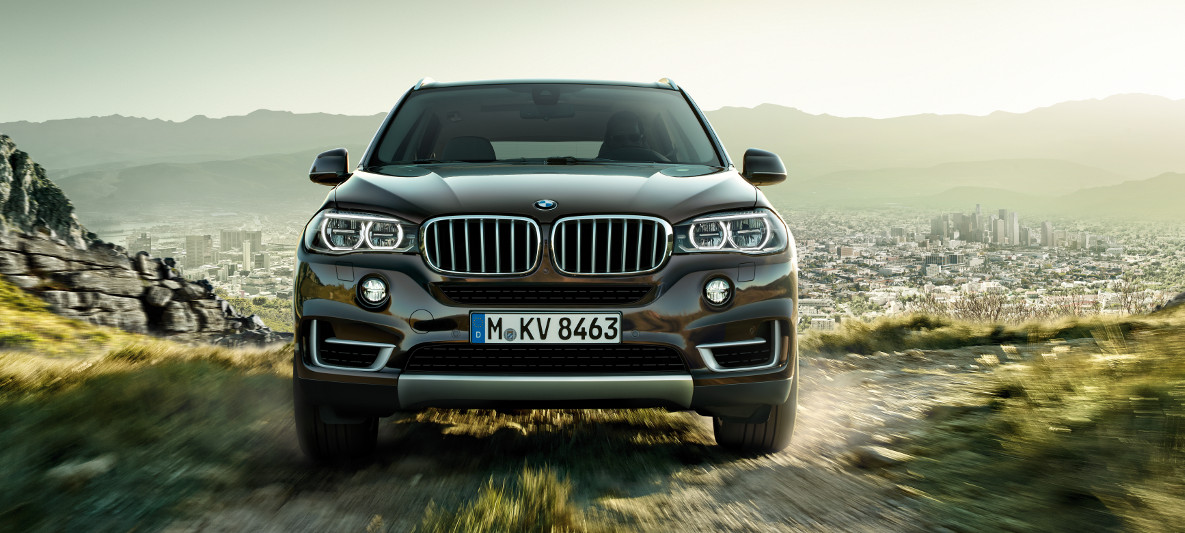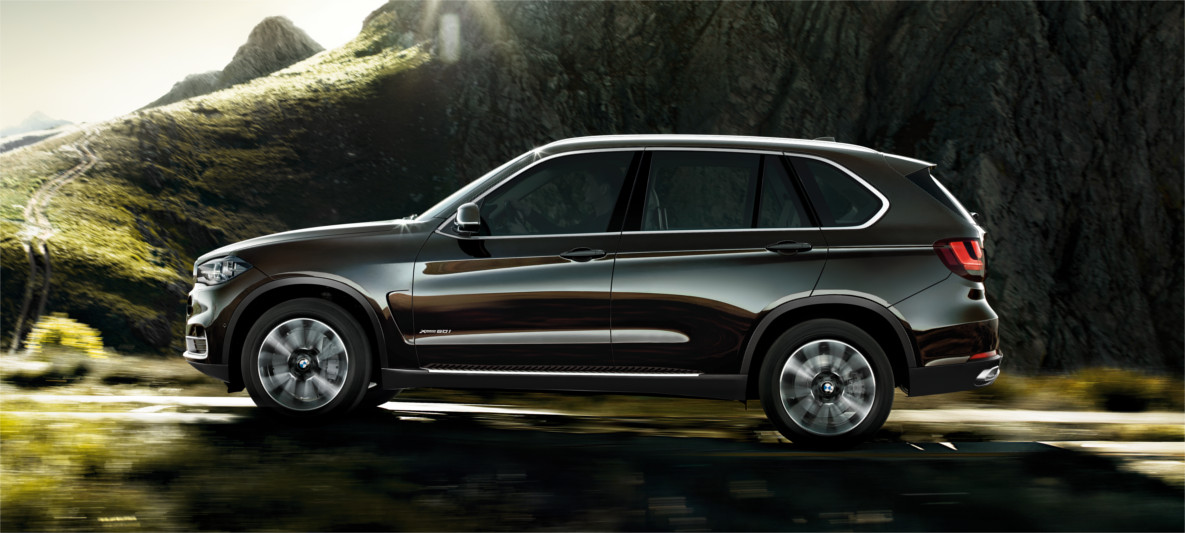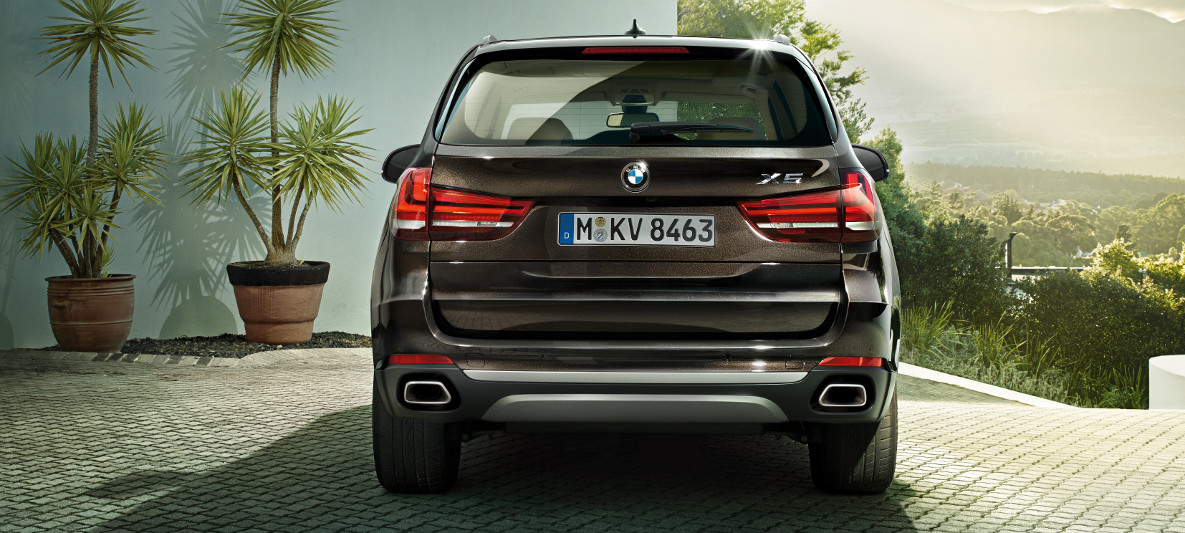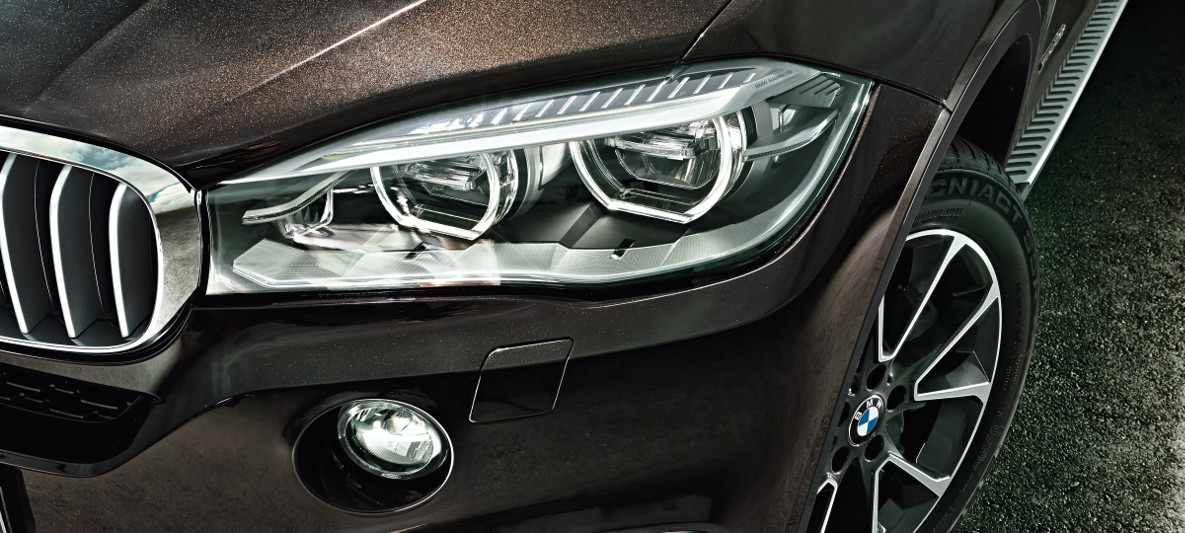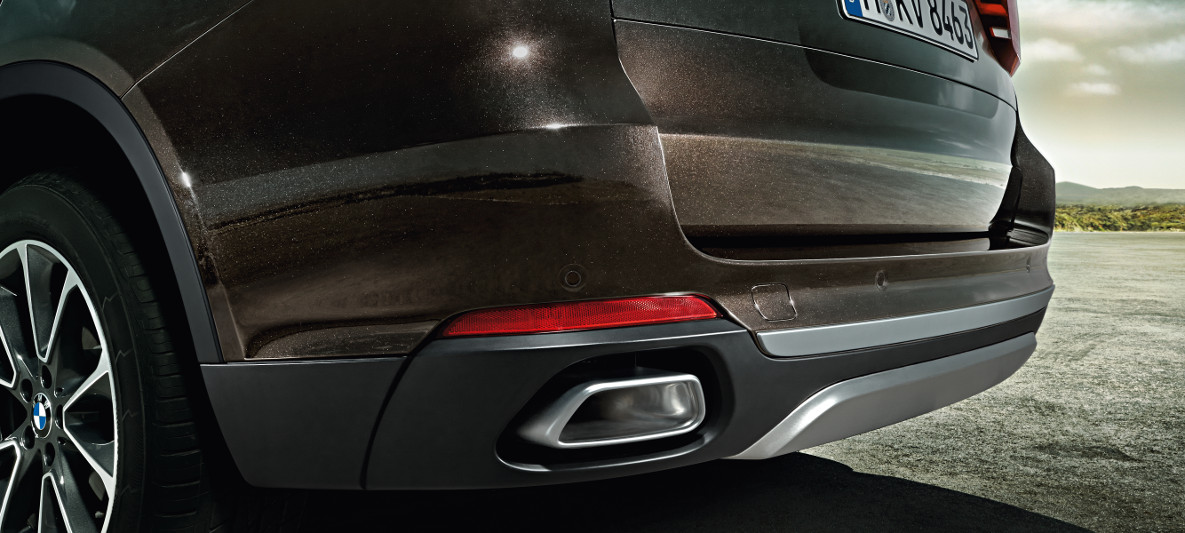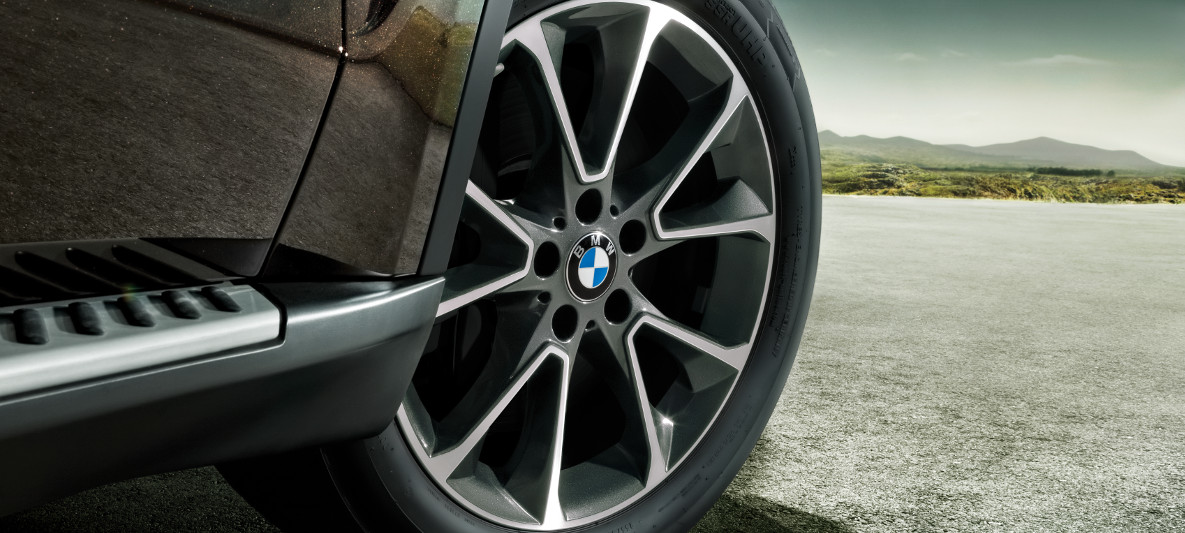 EXTERIOR DESIGN.
With its dynamic, upright proportions, the third-generation BMW X5 is instantly recognisable as a BMW X model. However, it also has several new design features which further emphasise its majestic appearance and unbeatable versatility.
One important element of the optimised design is the focus on aerodynamics. Thanks to eye-catching elements in the front end, at the rear and on the sides, form and function are combined ideally. Large air inlets, the Air Curtain in the front apron and the newly developed Air Breather in the front wheel arches underline the sporty character of the BMW X5. At the same time, they help to reduce fuel consumption and CO2 emissions.
The aerodynamic shape continues at the rear. The Air Blade on the D-pillar not only makes the car look wider, but also improves airflow.
At the front, the flat, wide design of the BMW kidney grille gives the BMW X5 an imposing athletic presence. The kidney grille and headlights create the impression of an all-in-one unit and emphasise the vehicle's wide track. At the same time, the short distance between the A-pillar and the front axle, shifts the visual focus of the car further forward, highlighting the all-wheel drive.

DESIGN.
A perfect combination of powerful dynamics, majestic sportiness and exclusive elegance describe the design of the BMW X5.