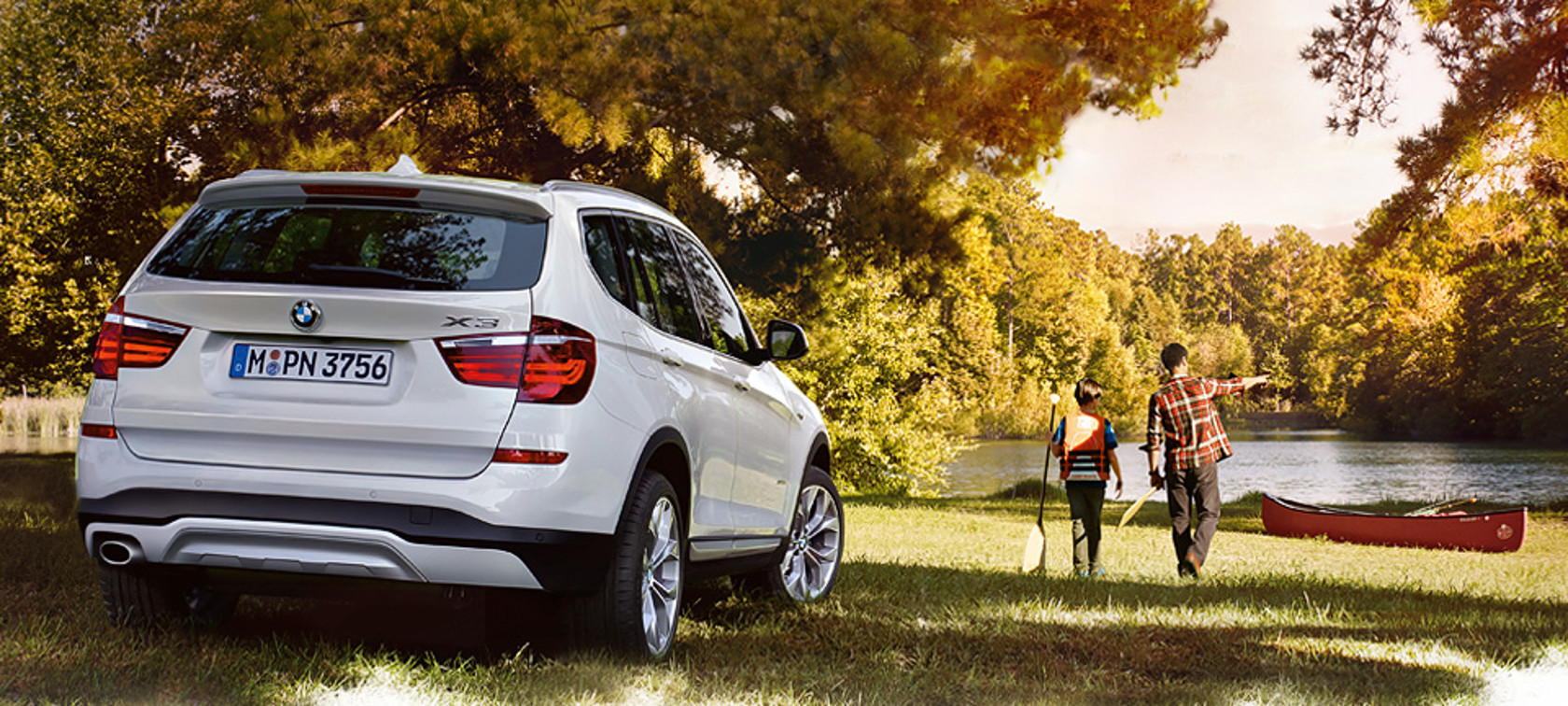 PREPARED FOR EVERY CHALLENGE.
PREPARED FOR EVERY CHALLENGE.
Comfort & Functionality in the BMW X3.
No matter what daily life may bring, the BMW X3 faces up to every challenge. With its ingenious functions, it turns every adventure into child's play. The generous interior and luggage compartment can be adapted to suit all requirements, ensuring top-quality comfort and functionality. Find your urge to discover and experience it to the full with the BMW X3.

Read more