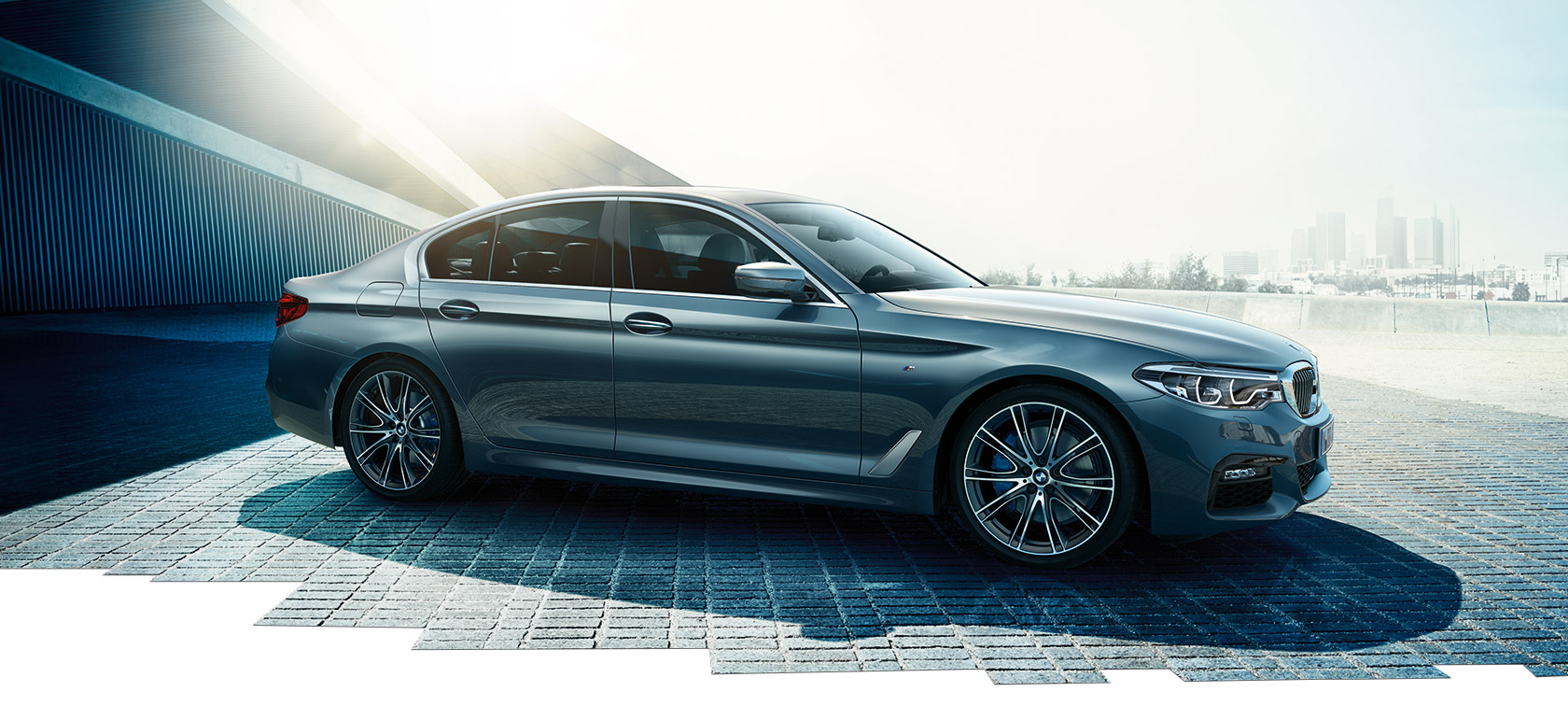 IN OUTSTANDING SHAPE.
The design of the BMW 5 Series Sedan.
Always sporty and stylish – the athletic appearance of the BMW 5 Series Sedan keeps it ahead of the competition. Its drive to succeed is genetic and expressed through precise attention to detail.


BMW 540i Sedan:
Fuel consumption in l/100 km* (combined): 7.2
CO2 emissions in g/km (combined): 164
*The published fuel consumption and CO2 emission figures are established according to legislated technical specifications (UNECE Regulation 101/UN Regulation 83 and SANS 20101 standards), which sets out the procedures that are used to measure the CO2 emissions and fuel consumption. The claimed figures are established using specific tests under standardised, carefully controlled conditions and may differ from consumption achieved under real world conditions with the influences of altitude, road surface, geographic conditions, vehicle options, temperature, humidity, tyres size and driving behaviour amongst others.
Read more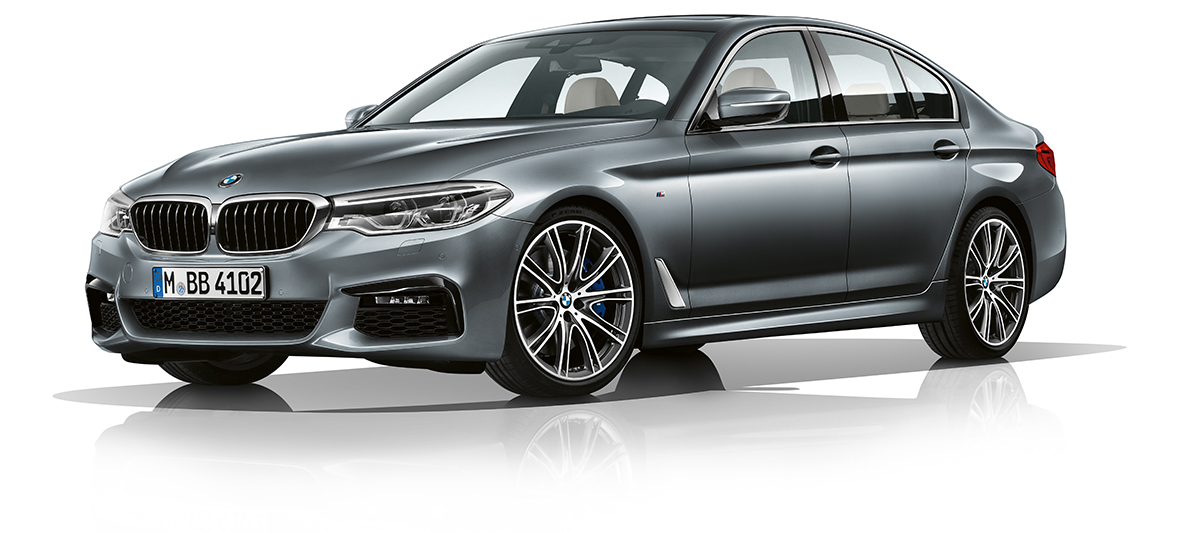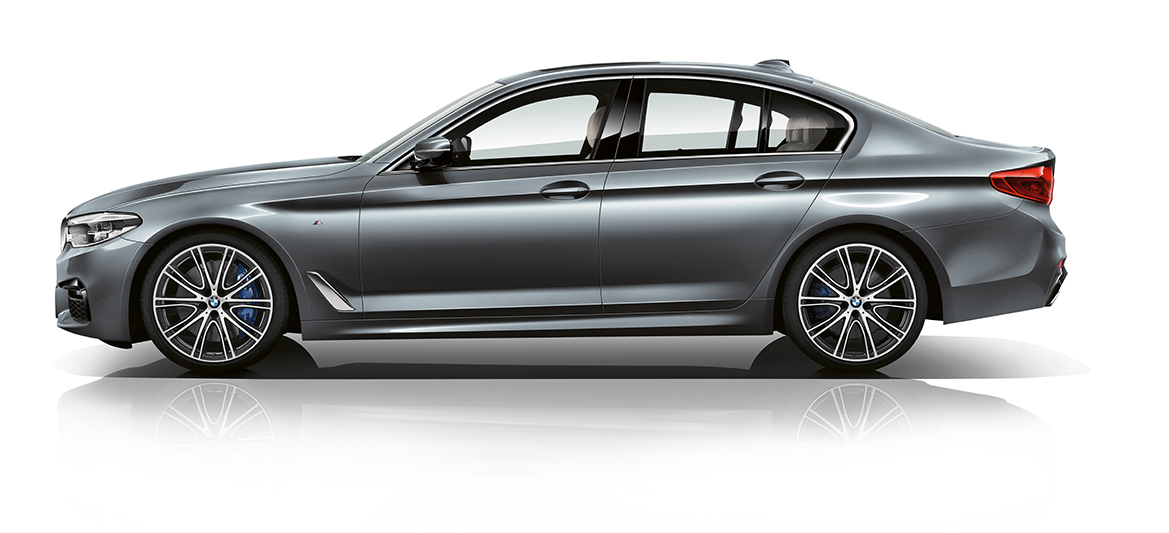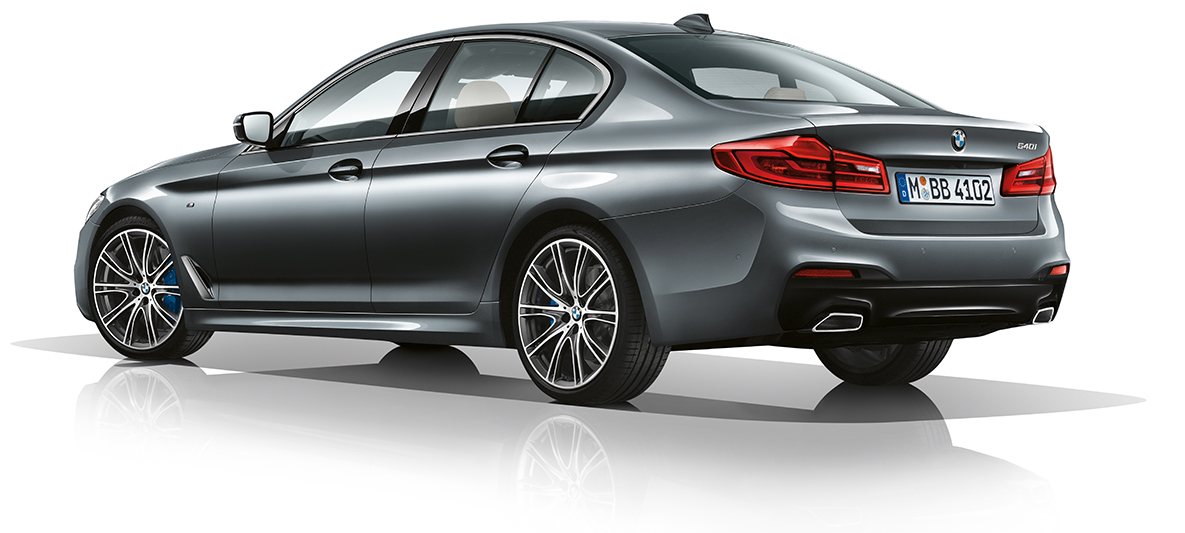 EXTERIOR.
Even when standing still, the BMW 5 Series creates a powerful impression. In the seventh generation of the sportiest business sedan, kidney grille and headlights are directly linked for the first time ever. The low roof line sloping to the rear lends the muscular body an elegant coupé-like silhouette. And the broad rear emphasises the high performance capacity of the BMW 5 Series.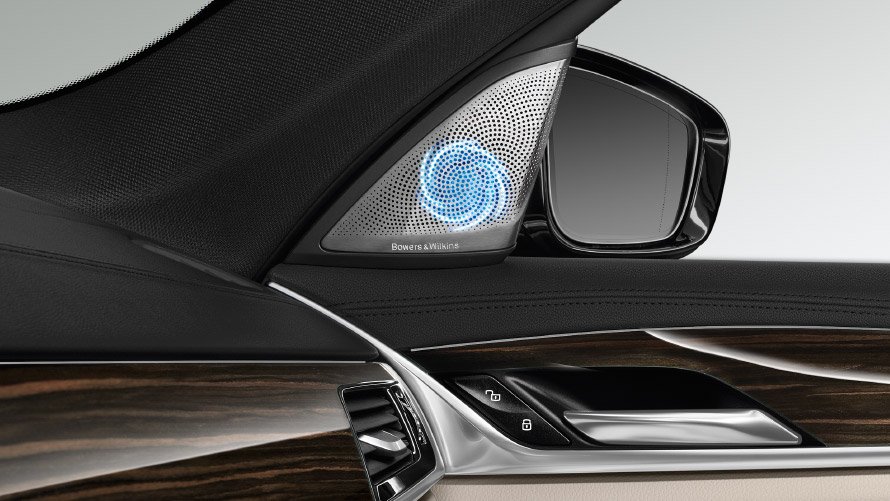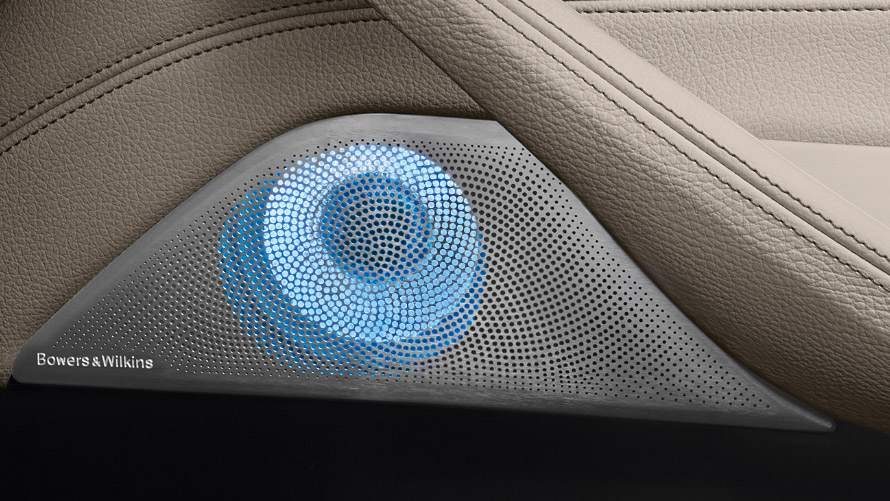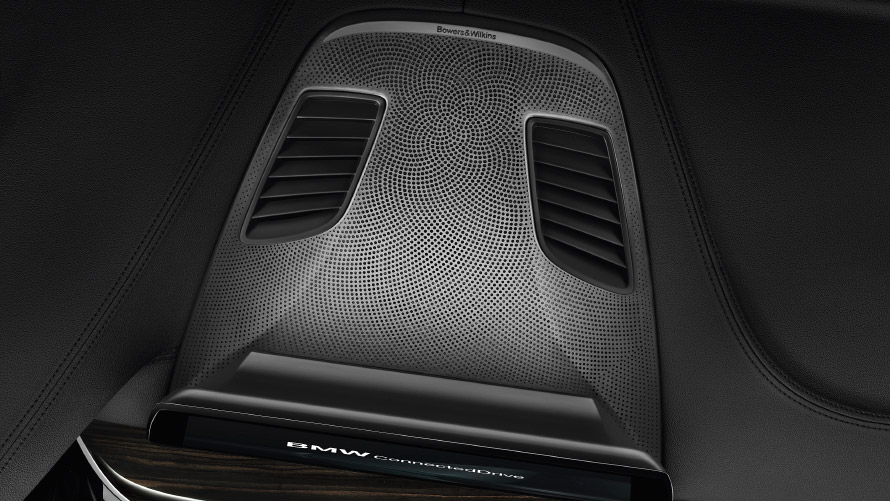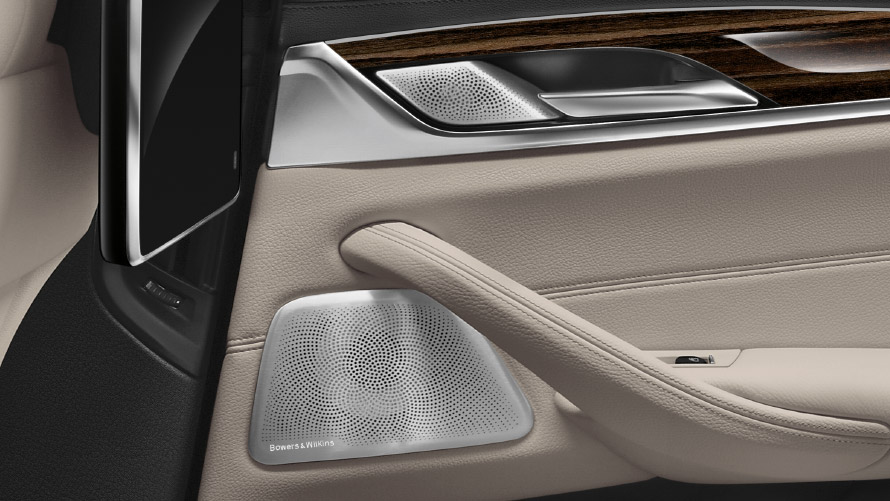 BOWERS & WILKINS DIAMOND SURROUND SOUND SYSTEM.
The Bowers & Wilkins Diamond surround sound system with two diamond tweeters features outstanding studio-quality sound for every seat in the car. 16 carefully positioned speakers ensure a mesmerising sound experience. The speakers are illuminated, visually emphasizing the system's outstanding sound quality.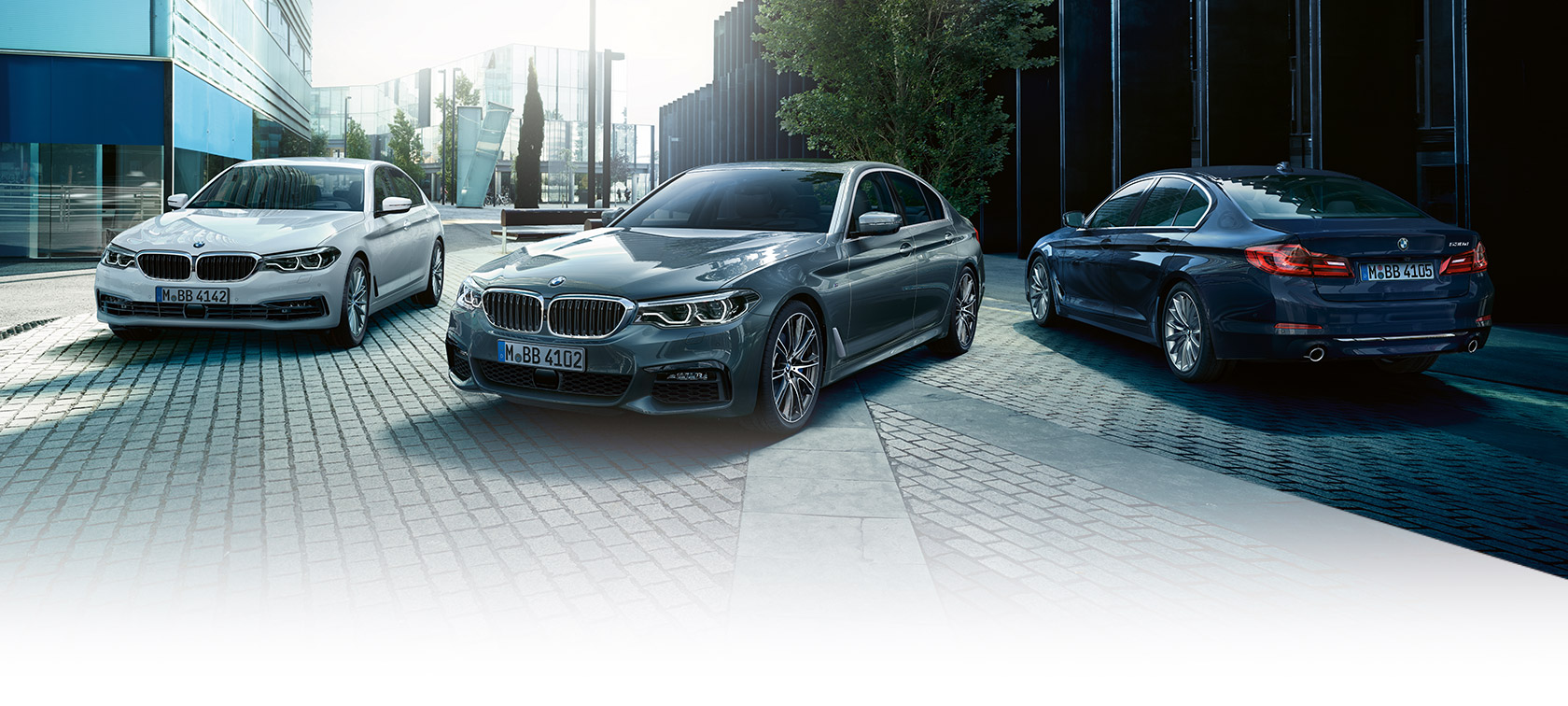 MORE IS ALWAYS POSSIBLE.
Opt for even more dynamics, even more exclusivity, even more individuality. Attractive lines and equipment allow you to secure your place among the front runners.
Read more